Friends i would like to share this touching story with you.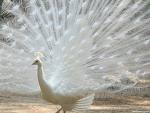 India
July 13, 2008 3:39am CST
NO LIMITS...... . While a man was polishing his new car, his 4 yr old son picked stone & scratched lines on the side of the car. In anger, the man took the child's hand & hit it many times, not realizing he was using a wrench. At the hospital, the child lost all his fingers due to multiple fractures. When the child say his father.... with painful eyes he asked "Dad when will my fingers grow back?" Man was so hurt and speechless. He went back to car and kicked it a lot of times. Devastated by his own actions..... . sitting in front of that car he looked at the scratches, child had written "LOVE YOU DAD". The next day that man committed suicide. . . Anger and Love have no limits, Choose the later to have a beautiful & lovely life .... Was so touched by this story!
4 responses

• Philippines
13 Jul 08
Hi ramyashreesk! Oh my, that was really heartbreaking! I never knew that such a short story could have great affect on me. I really hope that the parents or the elders will never be quick on their temper. I just hope that this story will never ever come true. Although, deep in my heart I know that there are a lot of children being abused and hurt because the elders can't control their anger. I just hope and pray that all of us will choose Love and nothing else. Take care and God bless!

• India
13 Jul 08
That is why they say that anger screws up all your priorities. You don't know what is of how much value. Your story was so heart-wrenching! Anger is the greatest enemy of all.

• Japan
13 Jul 08
Touched and thought of sharing with you the moral of the story that you never know who is really loving you. You always know whom you love. That loved his car, but his son loved his father. ii desu ka ? (Is it good in Japanese)

• India
13 Jul 08
hi dear ramya. i am moved . how could you tell it on the net and share it with us all? a real life incident? i am sorry for the man and the child!!!