Use those flowers up before throwing them away.

United States
July 13, 2008 10:47am CST
I don't really like getting cut flowers I'm too frugal to want to have that kind of waste but if I do get them I always dry them and use them in my potpouri ot some good pedals will be used for dry flower cards or pics. I do have cut flowers in my house alot because I grow them but as they die I save what I can. Do you make your own potpouri? Do you repurpose things? xoxoxoxo
6 responses

• United States
13 Jul 08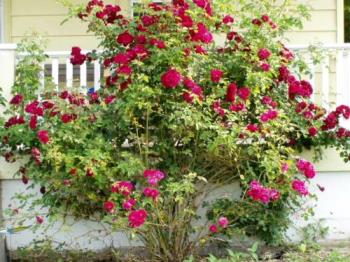 I have this big old rose bush in front of my house and I really must gather up those fallen rose petals next year and use them as potpourri. That is an excellent idea! I don't know why I didn't think of it before. Every year the petals fall off and just stay on the ground.

• United States
13 Jul 08
Yes, I am able to make my own potpouri...I'm getting ready to do some in the next week or so. It is very easy to do. And dried flowers also make great decoration pieces. How do you do your potpouri? I add oils to mine to help the fragrance linger longer.

• United States
13 Jul 08
I do not get cut flowers, at least not at all often. I do save flowers from my yard for potpourri. I have a brass vase full of dried roses from before my daughter in law married my son. She often sent him roses. She was a florist at that time. The flowers in this brass vase were yellow and orange colors, so are very warm shades. I have put a gold wired (recycled) bow on a pick in with them.


• Philippines
14 Jul 08
Hi raydene! The only cut flowers we have are those that came from our garden. I really don't buy cut flowers. They are too expensive. I do dried out all the cut flowers I have and make them into potpourri. I always have a full bowl of potpourri on my center table and put some essential oil on them. Take care and God Bless!