LOST watchers... I have a question! Or two =)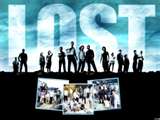 United States
July 13, 2008 12:59pm CST
If you are an avid watcher of LOST, I need to know something. I am still pretty far behind, as we are watching the seasons via dvd from Netflix. I've just started the second season, disc 2 & 3 are coming. Does anybody else have an insane urge to throttle Locke?! I am much more like Jack in terms of faith vs science. Whether or not everybody on Oceanic flight 815 was BROUGHT to that island or not, I don't think that it should factor in as much to how you handle a situation. I am strictly a 'does it make sense' decider. That whole thing with Desmond and the stupid computer and execute button? NO, that doesn't make any sense. If I were there, I would have told Locke to shove it, if he wanted to push the button, go ahead, but the island certainly would not blow up and I wasn't going to let some unproven fear cause me to do something that didn't make sense. Secondly, what is with that Ana Lucia chick? I hope Sawyer gets her goat eventually, or when the two groups merge (which should happen eventually?) other people do something about her. I didn't like her already when she ran into Jack in the airport bar. Women like her seem to have no idea how they are perceived by others, which is usually not good. She's pushy, rude, obnoxious, and yeah I'm a chick myself but I would convince a group of people to tie her up and shove her down that hole. I would not want to be living with somebody like that. DON'T spoil it and tell me what happens but you could tell me if I'll feel differently about her later.
1 response

• United States
13 Jul 08
Hi mommyboo, I had heard of LOST, but never got a chance to see it. Recently I was able to purchase the first season. I am just now starting to watch the first show. I'm hoping to get involved in the show as much as you are. It is always fun getting to know the characters in a new show. Wish me luck in even liking it. Have a good day..

• United States
13 Jul 08
It's an incredible show! I did not 'get it' until after I'd seen the pilot and another episode but by the end of the first disc (4 episodes) I really couldn't wait for the next. Some characters you will love, some you might hate. I started out disliking Sawyer and now I like him, I was always iffy about Locke, I am more in tune with the way Jack thinks yet I don't believe he's always right. I don't like the way the guys have allowed Kate to think she is getting what she asked for yet they have cheated her in order to 'protect' her. I won't give anything else away, I think you'll like it. It does not make sense if you just pop in to the current season without any of the backstory. A little more backstory is given on each character within different episodes, as well as some backstory showing how each of them is connected to others.

• United States
14 Jul 08
Hi mommyboo, I'm into the third disk and I'm so enjoying this show. The things these people are going through is something else altogether. I like Jack, but I'm wondering what he's all about. Locke takes some getting used to. I feel sorry for the pregnant girl. And as for that snob with asthma, I don't know what her story is. But I do like Sawyer for some reason. Just like I like Kate and Sihab. Sihab is the strong one with a lot of experience about life. Thanks for the input, I really appreciate it. Again thanks. Have a nice day..