WHERE are the smileys??!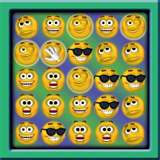 United States
July 13, 2008 6:07pm CST
I see people including little smiley icons in posts all the time. Where are they? When I respond to a discussion, I scroll down and look to see if I'm just not looking everywhere but I don't see any section where I can add smileys. Also, I realize that there were some format changes recently. Are there any things that were moved that are not visible on the main page? I keep feeling like I'm missing something but for the life of me I can't figure out what it is!
4 responses

• Philippines
13 Jul 08
Hi mommyboo. The smileys or the mylot code is still intact. They're on the left side when you are typing discussions or posting a response. There are a lot of changes here at mylot. One thing that I figured out missing on the main page is the update timer, oh and the referral counts too under the earnings update on the old layout. Anyway, it doesn't really matter as long as our earnings are updated on time. Happy postings! Hugz!


• United States
14 Jul 08
Thanks! I knew there were a couple other things missing. I suppose one good thing for me is that I'm a relatively newer user, it's not like I have been here for 2 years and then had to endure a huge change like that overnight. I am not sure that it's more user friendly now, I kind of liked the original layout as it was when I first came here.

• Colombia
14 Jul 08
thanks for your help I didn't know how to do it, but now there is a problem I can't use them before I have a rank of 200 :-( I have to write a lot and wait , then I'll be able to use the emotes lol...

• United States
14 Jul 08
Yeah I was wondering the same thing. Where the smileys were. But I think I read somewhere that you have to have a certain amount of posts to use them.

• United States
14 Jul 08
when you respond or post its under the "mylot code" link.. you hit it and it pops up for you to chose which smiley