do you know why mylot change her layout? any good ideas?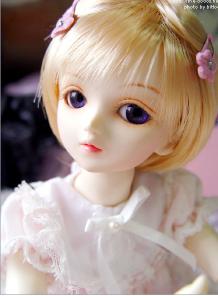 China
July 15, 2008 1:30am CST
Hello every one,i think all people on mylot know mylot has chnaged her layout for a new look.and i have seen a lot of comments on this new change,some one is happy, some one is unhappy,they said they can't use the new layout well.even feel it is inconvenient. But here, i should say i fully support this new change with mylot layout.Now, there are many new members joining in mylot every day.And lots of them are lack of experience with growing on mylot community at the beginning.And no body care the new members a lot with their discussion.So the new members must be depressed with their aeor response.BUt after this updating,we can review the new users and some one whose discussion is with zero response in discussions menu.I think this is the great improvement to mylot community.MYlot consider more about the new users and the zero resonses.lol I think after a little time to use, we will more glad with this new layout. And we will find it is more convenient than beofore. So any good ideas with this new layout? i think we should consider this question from further benefit.
9 responses

• Philippines
8 Aug 08
Good day.. It's always good to improve your layouts so it can be made friendlier and user - accessible and most of all appealing. I think mylot is just preparing for the future who knows right?

• China
8 Aug 08
thanks for your response, my friend.i think mylot is updating well. good luck to you





• China
8 Aug 08
i also like the new layout very much. thanks for your response, my friend. I am glad to know you here on mylot good luck to you




• Canada
17 Jul 08
I have no clue why MyLot changed it's layout. I liked it just the way it was before the big change. It's taken me this long to get used to the layout. I don't beliee in change for the sake of hange.

• China
17 Jul 08
I think the new layout must benefit all members on mylot community.SO i think it stands for a big part of members' opinions. lol Good luck

• Mexico
15 Jul 08
I have known myLot a little over a year now, and I'm not really sure when they launched the site. But here it is, 150,000 users, going strong. Those people behind the scenes obviously know their business. What I have learned over the two years of my online endeavours is to simply trust the people who run a successful site. I more often than not take step back and put my own thoughts and ideas in the background. So I wish them (and us) all the best with the new lay-out.

• United States
15 Jul 08
I am happy with the new changes..Its more compact and really everything is the same just located in different places...I went though and tried it all out to find where everything is and i think its great..I have been on mylot a long time and they are always making changes and it is an improvement with each change...I know that mylot is growing and getting new members daily..I remember when i first started,and how hard it was..I sometimes just go to the new user section and answer questions with the newbies because at first it is hard to get started and i feel sorry for the new ones ...I was so confused at first and a few friends came along to help me and i finally fit in...Its hard in the beginning but soon it get better....I would just go to the new ones and just answer a few questions and give them a helping hand of encouragement...

• China
15 Jul 08
yes,i am happy too.Thanks for your response. best wishes

• Singapore
15 Jul 08
Actually this layout is exactly the same as the old layout with the same features.. And the zero responses sectioned u mentioned, it's also available in the old layout.. Maybe it's due to the way mylot arrange her sections, and thus it's easy to miss out on that.. I too like this layout as it's much clearer, and the only thing i dun like is the logging in part..

• China
15 Jul 08
yes, i agree with you a lot.it is clearer than before.if a man who is knowledgable would support this change a lot. i believe.lol Happy every day.

• Australia
15 Jul 08
One thing I have noticed about Mylot is they are always improving, they seem to read the comments of the the members and try to make it a much nicer place to spend time...I think the new changes are wonderful.

• China
15 Jul 08
yes, my friend, i also think this change is wonderful and helpful. good luck to you.

• Philippines
16 Jul 08
This is indeed a great improvement... and the mere fact that there is regular change in mylot... is and indication that the admin do not just leave this site all alone... they try to improve the site for the members... some may not like it... but i know most of the new members just love it (just like me)... eventhough it will take sometime to get used to it...

• China
16 Jul 08
yes, i love the new layout too with mylot.it is coool good luck

• India
15 Jul 08
initially i also liked. the points you have mentioned here were already there in prebviopus layout a swell. you could have seen no response, new user discussion and all.But there is something missing in this new one. you can't see user by rating, by location etc. I am missing that.