An Awesome Love Story:: Do you love your partner like this?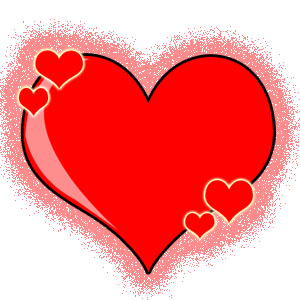 India
July 15, 2008 5:29am CST
The love story of Ron and Edna. Just because someone doesn't love you the way you want them to, doesn't mean they don't love you with all they have. Ron and Edna were both patients in a mental hospital. One day while they were walking past the hospital swimming pool. Ron suddenly jumped into the deep end. He sank to the bottom of the pool and stayed there. Edna promptly jumped in to save him. She swam to the bottom and pulled him out. When the Head Nurse Director became aware of Edna heroic act she immediately ordered her to be discharged from the hospital, as she now considered her to be mentally stable. When she went to tell Edna the news she said, 'Edna, I have good news and bad news. The good news is you're being discharged, since you were able to rationally respond to a crisis by jumping in and saving the life of the person you love. I have concluded that your act displays sound mindedness. The bad news is, Ron hung himself in the bathroom with his bathrobe belt right after you saved him. I am so sorry, but he's dead.' Edna replied (you'll love this). ... ... 'He didn't hang himself, I put him there to dry. How soon can I go home?'
7 responses


• India
15 Jul 08
Hey you are also married. Would you ever think of doing this to your husband... Just kidding. I know No one can ever do this.. anyway, thanks for the response By the way, which city do you belong to ?


• India
15 Jul 08
Exactly. Seeing the beginning, you would never expect that thing to happen at the end. Thanks for responding to the discussion..


• India
17 Jul 08
I feel, in reality also, life is a mixture of all these emotions, love,pain and comedy though not in the same order. But the point here to highlight is that even being hadicapped or mentally challenged, doesn't stop us from being loved or love others..


• India
16 Jul 08
Well, thats a better idea indeed. But i think, ur husband won't need ur help in that case if he knows how to swim... By the way, do you know swimming?

• India
15 Jul 08
lOL! Funny...but it was like an emotional start and turns out to be just a funny episode.

• India
15 Jul 08
Thanks for ur response. Hey which city do you belong to?


• India
15 Jul 08
The story begins with some emotions and at the end, all the emotions were washed out, or i must say, dried up in the air... LOL thanks for ur response