Travel Disaster Stories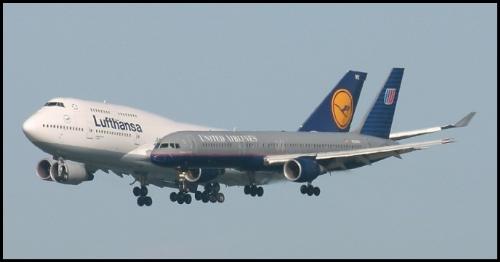 Ecuador
July 20, 2008 2:11pm CST
Alright everybody, time to get some frustration out. Let's share your worst traveling disaster. Mine actually happened last weekend, making me want to start a discussion. Alright, it started at O'Hare airport. We got there at 6 in the morning, and got onto the plane on time. We then sat at O'Hare for a while. And longer, and longer. The wait reached 45 minutes, and then we finally took off. Bear in mind there was no excuse for this delay and the captain told us nothing. We finally arrived at Vancouver airport, an hour later than expected, and we still had to hit a connecting flight to Vancouver Island. We had all of thirty minutes to do this. We had to get our baggage first, which was horrible. Mine came within a couple of minutes, but my traveling partner's baggage was the last one off of the plane, and we had 10 minutes to get through customs and get tickets, as well as check in our baggage. And we tried for it customs took 5 minutes and we sprinted up to the ticket counter, only to find that tickets can only be received 30 minutes before a flight. So we got the next flight to the island, waiting 6 hours in the airport, and just plain bored, just sitting there, as we missed our tour groups dinner and introductions. This may have been one of the worst airport incidents I have had. What's yours?
2 responses

•
20 Jul 08
Not me personally but I had a friend who was travelling on the London underground,and all of the lights in the carriages went out,the whole lot was plunged into total darkness,and she said to me how terrifying it was!!I couldnt even imagine how they all must have felt..imagine travelling for a few niles in the pitch black..pretty scary!

• Ecuador
20 Jul 08
Those are the worst kinds of stories, the frightening ones. I would rather have a delay than a threatening situation.

• United States
20 Jul 08
Let's see. Frankfort airport couple years back, had a flight booked on Northwest back to the States. Had the ticket in hand, but of course that doesn't mean anything. They couldn't find me in the computer. After much back and forth and a call to the travel agency, I got a seat on an otherwise full plane. Found out later that they had booked a 'stand-by' on my seat. Apparently some airline people decided to make space for their own trip, accessed the system and bumped me off. I get to the gate, and the wait begins. Fifteen minutes past official boarding time we are informed that the plane has some technical problems and they are working on it. An hour later they tell us we will be put up in hotels and to retrieve our lagguage from the baggage claim. There we sit and sit and sit, no lagguage and no airline rep in sight, for at least another hour. Then we were told to go back to the gate, the plane could be fixed after all. Off we go, and sit at the gate again. At least there were seats available, in the baggage claim we had to sit on the floor. However, there is no plane there. After another half an hour to 45 minutes we are asked to board busses. We are bussed out onto the field where the plane is waiting surrounded by our lagguage. We have to show our boarding passes and lagguage stubs, identify the lagguage, which is loaded while we are allowed to board the plane. That of course takes another hour until everybody is on board. And there we sit again. They inform us they still have to load the food. Another half an hour passes, we finally go to the runway and take off. It was the scariest flight I ever had. Everything rattled, there were strange noises, and I sat between the wings and the floor was warm beneath my feet. I had sneakers on and my feet were sweating. The floor felt hot to the touch. When we landed I counted my blessings. Of course I had missed my connecting flight from Detroit to Chicago. But good for me, there were three that day and I had only missed the first. I had just enough time to make it to the third. Well, if they would have told me that they had a plane but no crew for that flight, I wouldn't have raced to the gate. So there I sat again, waiting for the crew to arrive, another 45 minute wait. When I finally landed in Chicago, it was like eight hours later than originally planned. Never used Northwest again! That was my worst flight experience. I have others less severe, lol. Somehow, something always happens when we travel. My husband keeps telling me we should write a book....;)

• Ecuador
20 Jul 08
Wow that is a horrible (and slightly long) story. I think there should be a book written to make people feel better that they are not the only one.