Are you a bandwagon jumper or a loyal fan of a team?

United States
7 responses

• United States
11 Dec 06
I have been a fan of the Dallas Cowboys for quite some time. I'm not so sure now after last night.lol. Just kidding. The only time I am a bandwagon jumper is during the Super Bowl when my team is not there. And then I tend to side with the underdog.

• United States
11 Dec 06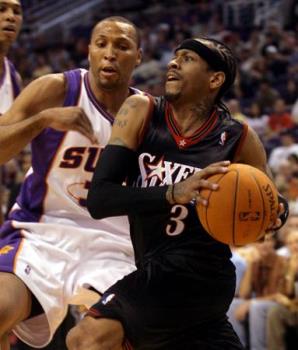 Me Too. I am a diehard SIXERS fan. I hate to see Allen go but this will not stop my Loyalty to Philadelphia. GO SIXERS EVEN WITHOUT ALLEN IVERSON!

• United States
28 Nov 06
I'm a loyal Steelers fan. Everyone was all gunho on them last year when they were doing good and got to the superbowl, but now that they're not doing too well, no one even wants to watch the games. All they can do is complain. I'm still watching and praying for a miracle.

• India
5 Nov 06
i'm a fan of the indian cricket team

• Italy
4 Nov 06
I have always been a loyal fan of Honda in F1, even when Honda was only providing engine to minor teams.

• United States
4 Nov 06
I am a loyal fan for the KC Chiefs and the Yankees. We all have bad days therefore, they, too, will have bad days which could lead to bad season. Doesn't mean I don't like them because they aren't doing well. They still need our support and sometimes they even turn it around at the last minute and make ya proud.

• United States
4 Nov 06
A true fan we are. :-) We have to stick by our teams through good and bad times, just like a husband and wife or friends help each other through rough and good times. Those are interesting teams that you like. :-) I am hopeful that these Philly teams will win a championship again during my lifetime. :-)

• United States
5 Jan 07
GOOOOOoooooooo EAGLES, GOOoooooooo PHILLIES, GOOoooooooo FLYERS, GOOoooooo Sixers!!! Yeah, South Philly!!!!!!