Silly Question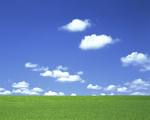 United States
9 responses

•
21 Jul 08
No never. Dreadful waste of water (we have water rationing most summers in the south of England; crazy though that sounds) and we have enough rain here to not worry too much. Grass is very resilient and will bounce back. I can understand golf courses etc wanting to keep their lawns lush, but for most of us it's not worth worrying over.


• United States
21 Jul 08
Nope. We don't water ours. We don't need to until late in the summer months, but we actually like it when it gets all dried up. That means we can mow it less.

• United States
21 Jul 08
We only have a month or two of dry season. Actually here it is mid-July and it rained this morning. Usually it is dry this time of year, and stays dry through August and September. Towards the end of September the rain begins again.

• United States
21 Jul 08
People who water their lawns alway amaze me. People who water and fertilize their lawns amaze me even more. Here's why. If you water your lawn, the grass grows faster, needing mowing sooner. Fertilizer really compounds this problem. Otherwise, the grass might die? Yippee!

• United States
21 Jul 08
I live in GA and we definitely need to water the lawns. For the last few years we have had drought some of our lakes are down over 20 ft. Most of the state, or at least a lot of cities and counties have water bans and/or restrictions.

• United States
21 Jul 08
i dont water my lawn even though it probably use it, becasue I think it would be a waste of water, a precious commodity. I have some small trees that i planted last year, I do water those because I think they would die without it. I also spritz water on the garden like every other day becasue I think it really benefits from it. We havent had a lot of rain recently.

• United States
22 Jul 08
Yes, we have to water here unless we want weeds and rocks for a lawn. I water about three times every two weeks, though. Get some "Revive" or something similar. It's a soil conditioner and it helps the grass use the water you put down so that you won't have to water so often. My lawn looks just as good as the guy's across the street who waters three times a week.

• New Zealand
22 Jul 08
I wish the rain we are having here in New Zealand would do quite nicely over your way but the amount might be abit much on poor parched ground it would just run off. In the summer this way I don't water as there is usually water restrictions in the heat of summer so its no good to have your lawn looking better as you would end up in trouble for using to much.

• Canada
21 Jul 08
It's pretty hard for me to water my lawn when I do not have a lawn. LOL All I have is a patio outside of my brick apartment building.