Growing back your bangs... ARGH!!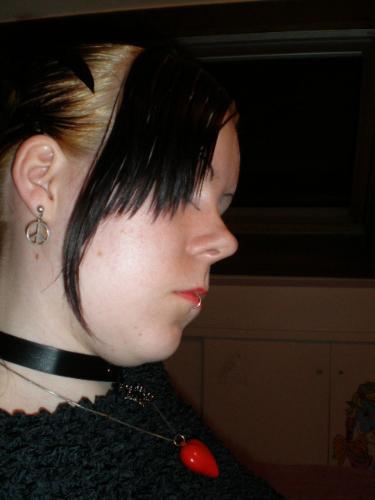 Netherlands
July 22, 2008 2:56pm CST
I have decided to part with my bangs, but this is not an easy task. At the moment they have reached nose-lenght and the loose strands of hair poke me in the eye every single hour of the day. Thank God for hairpins or I would've gone berserk by now and got a raisor to shave ALL the evil hair off, lol!

. Thing is, I went though this a million times before. As a kid it allways was: having bangs, growing them back, cutting them off again, growing them back and so on. It's a tradition I still have even though I cut my hair short once (but I had bangs and those bangs I am growing back now!

). Have you ever done this? Seems like it takes forever doesn't it?
2 responses

• United States
22 Jul 08
I myself had the unfortunate task of letting my bangs grow back and it was torture at some times, always having to wear a clip or headband, but before you know it they will grow back and then you will be wanting to cut them again...lol

• Netherlands
22 Jul 08
You are so right, I love they way you put that and therefor I am going to denote you best response. It's só me how you wrote that down, I love it

. Take care!

•
22 Jul 08
LOL Hi Cyberfluff, I had my hair cut short a few months ago and mine too is at such awkward length I can't do anything with it and I either need to perservere or have it all cut off again. I really am going to try to grow it though even though most days these days seem like a bad hair day. Ellie :D

• Netherlands
22 Jul 08
I know your pain... LOL

. It can really piss you off when your hair is at such an awkward lenght. I'm pondering to get fake hair braided into it. I have a diploma on braiding fake hair into other peoples hair and dreadlocks as well for all that matters, but it's a lot harder on yourself as you won't see where you are going unless you have two mirrors and loads of patience and spare time [em]doh[/em.