Hello friends! Miss you all!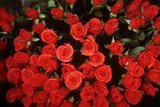 India
July 23, 2008 1:12pm CST
Hello friends hope you are all doing well. Yeah am extremely sorry friends, i would not be able to respond to all your discussions. No internet connection in office, and in house i hardly find time. Am extremely sorry friends, but i will try my best to respond to all of you all who trust me and are nice to me.

8 responses

• Trinidad And Tobago
23 Jul 08
I only have the use of the office machine when certain people are not around so I know how you feel. Its like why can't I have this PC of my own at home where I could do this all night and anytime I want and its like how come I don't eat Texas steak everyday ? Some things we need to do in life are just not always possible. So, I know how you feel.


• India
25 Jul 08
Hi ramya! I understand your situation. I also feel i am really missing you. I believe i trust you and have been nice to you all along. Expecting your come back very soon for happy mylotting!

• United States
23 Jul 08
It's understandable that you can only get on when you can alot of them are like this. Your friends will be glad to at least that you stopped by to address this. Some have busier lives than others and get on here when they can. Just do what you can and we will be here when you decied to have fun and keep up the good work. :)

•
23 Jul 08
I thought you had been a little bit quiet, I am sorry that you cannot get access to the internet. Do not worry about responding to discussions or anything, if you can't, you can't. Just come and say hello when you can!

• United States
23 Jul 08

We will see you when you come back! Everyone should be nice to you!

• India
23 Jul 08
I too lost my internet connection from my home. now i am managing my net life with my mobile browser. Bit difficult with the keypad. Come to mylot when ever you get chance. we will miss you too.

• Canada
23 Jul 08
Thanks for cecking in with all o us o here. It is nice to hear from you. It's really nice o hear from everyone hee on MyLot. I have been enjoying reading each and every discussion.