Alway have your Camera Ready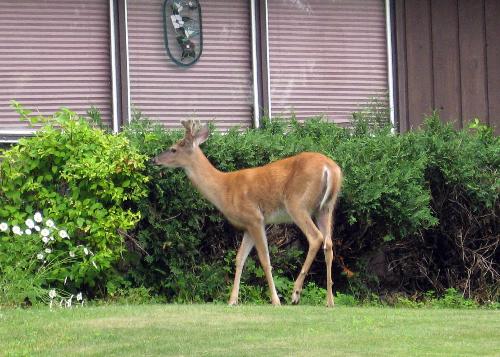 United States
July 25, 2008 11:31pm CST
As I was pulling into my driveway I spotted this in my front yard. I live in a small city but this year the deer are are becoming very daring. I stopped and took out my camera and was able to get several different shots. I watched it for over a minute and he looked at me several times. I keep telling people that it pays to always have your camera with you for you never know when you will get a great photo.
6 responses


• United States
27 Jul 08
I have my DSLR for most of my sport photos and professional work. I also have a Canon A530 that I am teaching my Grandchildren to use. I also have a Canon G9 that I just bought for a back up camera, travel camera and as a carry around camera. I learned that on a shoot you need to have a back up and something that is easy to use. When I do a wedding shoot I will have my daughter or one of the girls take pictures of the bride getting ready. I have to have a quality camera and a simple one to operate.

• Philippines
26 Jul 08
Hi, I always bring my camera too, even when I do not plan to take some pictures. Because I heard from someone that a photo can only be taken once, the light may never be the same again and the position of the subject may never be there again. So it's better to always bring your camera because you never really know where you will use it. I've taken some great shots with my camera while I was just walking and spotted those things.


• United States
26 Jul 08
That is really cool. I wish I could say I always had a camera with me, but I generally don't unfortunately. Once I really wished I had a camera on me. I got within 12 inches of a beautiful California Quail and I really wished I could have gotten a photo of it. I need to just keep a camera in my pocket or something.

• United States
26 Jul 08
That is an excellent photo! We have deers where we live too and they are so adorable! We buy the Deer feed at the supermarket, and once they get used to you, they eat it right from your hand!


• United States
16 Aug 08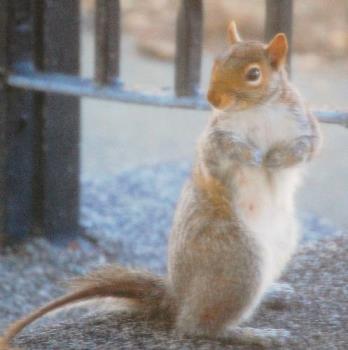 I always have my camera with me, even if I'm just sitting out on the back porch, we have several bird feeders, and I have gotten some shots of the hummingbirds that come around. I also take it with me whenever we go anywhere, and if my s/o is driving, then it is out, lens cap off and in my lap, ready to get any shot that might come my way. You never know what might present itself.