What irksome habits does your partner have?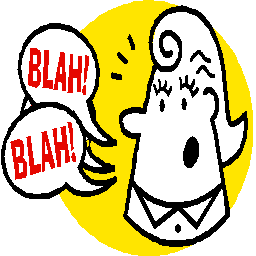 Spain
July 26, 2008 5:44am CST
Or any other person living in the same house as you? I'd say leaving the top off the toothpaste, or not closing the toilet lid, but the thing I hate the most is when he want to talk, ALL THE TIME, hes such an attention seeker, and I just cant get on with mylotting when hes chattering in my ear! lol. How about you and yours?
2 responses

• Canada
26 Jul 08
The most irksome habit my partner has is that he has really bad aim at the toilet and doesn't wipe. Yes I did find him crawling out of the woods. LOL He grew up using an outhouse so I assume that it wasn't that "clean" and with 12 children (8 boys/4 girls) I bet it was nasty. I don't think anyone had taught him different and I have to remind him to wipe. I also have to remind his son as he does the same thing. My other two children (not his) don't do it. Hmmmmm

• United States
26 Jul 08
The irksome habits that my partner has that annoy me are his snoring, his taking more time in the bathroom than me and also the fact that he is indecisive about a lot of things.