My Posted Discussion Was Removed Due To A Discussion Guideline Violation.

United States
July 26, 2008 12:42pm CST
For the first time since I've been a member of the myLot community, a discussion I started was removed due to a discussion guideline violation. The subject of this discussion was titled "For Obama Supporters Only! Get Your FREE Barack Obama Button." First, I want to apologize to the myLot administration for violating their guidelines. Second, I want to apologize to anyone who was offended by my 'FREE Barack Obama Button' offer. What puzzles me is how this discussion post was that much more offensive or controversial than the many discussion I've started in the past. Here are just a few. Barack Obama's Visit to Berlin, Germany. Is The American Image Changing? (5) For The 2nd Day In A Row, Bush Administration Adopts Obama's Policies (10) How Did Hillary Clinton Rack Up $25.2 Million In Debt? What Did She Buy? (13) Cindy McCain Racks Up $750,000 Credit Card Charge In 1 Month. (12) The Violence On Our Boarders Is Out Of Control. Get Ready For Car Bombs. (9) I Can Not Support the 2008 summer olympics in Beijing, China (6) I Am So Disappointed In Bill Clinton. He's Not Campaigning For Barack Obama. (29) What Happened To Our Great and Prosperous Country? (22) Mayor cancels Little League All-Star game to help boost self esteem. (7) Have you ever experienced a Hurricane? Read my story. (23) Did I cross the line by saying that this discussion was only for those who support Barack Obama? Did I offend those who post hateful and disparaging remarks about Barack Obama everyday here at myLot? Did those I offended search hard to find a loophole to have my discussion removed? If anyone here think that a discussion aimed at people who support Barack Obama is so offensive, then what do they think about the discussions, here at myLot, that call Barack Obama every hateful name under the sun. Should those of us offended by that behavior lobby the myLot administration to have the offensive posts removed? I've never once thought of doing that. To see the many hateful and offensive remarks aimed at Barack Obama, just click the myLot tab above the search box, enter Barack Obama, and read the offensive comments made here about Barack Obama each and every day. Anyway, I will continue my support of Barack Obama for the Presidency of the United States of America. I will try to curb my enthusiam to a degree. I will try and not post any discussions that may qualify for censorship do to a guideline violation because, just like myself, I know Barack Obama wants all sides of ever issue discussed. I'm still very positive and I'm looking forward to the change that Barack speaks of. We can change. Yes we can. Lloyd
10 responses

• United States
26 Jul 08
Who knows?Maybe the people that run Mylot know that Obama is an idiot and should never be President because he's going to screw up this country worse that it already is.

• United States
26 Jul 08
Even though your reply to this discussion is inappropriate, I feel you have the right to reply in this fashion. It sounds as if there is something deep down inside that makes you make a statement like that. Why don't you just come out and say what problem you really have with Barack Obama. I think most people here can read between the lines and figure out what really irks you about Barack Obama. From your statement, I'm not surprise you would support the brilliantly educated George Bush or the eloquent John McCain. All three of you are from the same mold. Thanks for you reply. Llotyd

• United States
26 Jul 08
I'm not for McCain either.Bush has done a terrible job.I say we postpone the election until we can get a couple of people who are qualified to run.McCain is just the lesser of two evils in my opinion.But,I have no desire to see him as President,either.

• United States
26 Jul 08
lloyd, I am very sorry that Mylot removed your discussin.I responded to this discussion because I am a supporter of Obama, and I was very happy to get this button. I see no guidelines that you have violated.What guideline could it be?I think that someone on this site reported you, we do have a lot of haters here.All I can say, is keep on doing what you do.I love all of your posts.Some people just can not stand the truth!!I too am looking forward to the change that Obama will bring.I support him also.Keep on speaking your mind!!

• United States
27 Jul 08
I'm a little disappointed that my discussion was removed also. I just don't see what was so bad about providing a link to receive a Barack Obama button or bumper sticker. I'm positivethat someone reported me to the myLot administration. The chillin fact is that the censorship is already working. I have received private messages here at myLot stating that they don't want to reply to some of my posts for fear of being reported to myLot. I know they don't have anything to worry about, but I understand their desire not to get on the wrong side of the "law". I will continue to support Barack Obama even if my spirits are a little dampened at this moment. Thanks for your support and thanks for supporting the change we are all looking forward to. Lloyd

• United States
28 Jul 08
lloyd, I too am very sure that you were reported to Mylot by someone here on mylot, we do have so many shallow minded people on here.And you are right the censership has been here for a long time..If you cross a line,they do not agree with your opinion,they report you!!Sad, people have to be scared to respond to your posts..not me, I see noting wrong with them..They can report me too.Do not be surprised if your star drops too, as mine did, because certain people did not agree with me awhile back.Sorry your spit has been dampered by this.Do not let this get you down, As I said,we are to have freedom of speech, and that was all you did, my friend..

• United States
30 Jul 08
I'm going to write a new post about what you have just written. It will be up shortly. I'm going to lay it all on the line. Stay tuned. Lloyd

• United States
27 Jul 08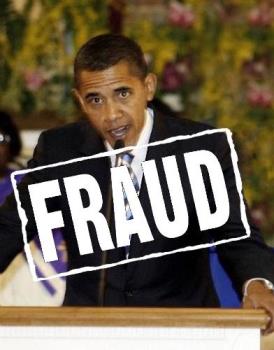 heres the problem not every one is in favor of Obama. and yes posting to exclude the others who would be voting differently is descrimination. saying that i cant post because i am not in favor of obama. -- my personal oppinion on this matter is as stated: I WILL NOT VOTE THIS YEAR!! why, because there is no point in electing someone who is already posed to win. Obama will win no matter who votes. everything is run by and for money! and you wonder why Bush is adopting Obamas policies. Its because they already know who will win. and they are trying to slide obama in to an easier seat than if he was a no body. as fox has said repeatedly "What has Obama done? Name one thing that Obama has done, or has passed." -- you cant- nobody can. this is the person who will lead this country and mind you it is no longer for the people by the people. it is for the rich by the rich. and as far as i am concerned, Christ is coming soon. are you ready?


• United States
27 Jul 08
Sorry PukaPrat but I think that those of us who don't want to vote for either McCain or Obama should check further into the other candidates and hopefully we can vote for one of them. I don't think boycotting is going to help anything.

• United States
26 Jul 08
I think you may have offended anyone that isn't voting for Obabma when you said "For Obama Supporters Only". By saying that you were leaving others out.

• United States
27 Jul 08
As someone who has responded to many topics here at myLot, I've seen many posts that started by saying "for women or men only". These posts weren't deleted. And even if my post said "For Obama Supporters Only", there was nothing preventing anyone from replying to my post, just like some who oppose Barack Obama did. By deleting my post, those who support Barack Obama weren't able to take advantage of this my free offer and they were left out. Even though I've seen many posts here at myLot that were very offensive and could have been reported, I've never contacted myLot about them. There should be an exchange of ideals regardless of which side you support. Lloyd

• United States
27 Jul 08
Oh well, I don't know. All I can say is that the mods here also have different opinions on what is offensive. Maybe the other topics you saw weren't seen by any mods. Don't fret about it though, maybe you could just start it again, wording it differently.

• United States
26 Jul 08
If you remember my response I did say that you posted that it was not a discussion. That could be it. I think as this is a discussion forum you should not have said that.


• United States
26 Jul 08
You do not have to be sarcastic and mean to me that is not very nice and also against the guidelines. *Being mean to others is just not fun. Anything derogatory that is directed at a myLot user is strictly prohibited. Just be nice and have fun! --I do not consider your rematke to be "fun" *Start discussions on individual issues you are having with myLot. Please contact myLot via private messages and your issue will be addressed. ---Seems you are having a problem with myLot deleting your discussion

• Eldoret, Kenya
27 Jul 08
Africa is full of hatred, selfishness, no mature politics and many others. I thought the other side of the coin is okay, surely I should not judge a book by its cover. America is a pillar of Africa, if you ask many of african where in the world would they want to leave? They will answer AMERICA. Dictatorship is very common in africa. Many countries in africa don't have freedom to speak. I thought America has come from far and are mature in politics, because I remember seeing you post only to realise it is no more. We cannot all fit into one basket, that is why you had said ' For the Obama supporters only' how sharp this post was? That courses it's removal did the people complain? Was it a treadening post? But we cannot get into one public toilet? You can find one door written mens only, and the other door written ladies only, why this type of post be in such a place is to direct men only and ladies only to their respective loo rooms, and no one has ever complain about that. Therefore play a good game in politics. Good politic good life. Thanks

• United States
27 Jul 08
Hello Kemboi. I can't tell you how disappointed I am with African politics. The recent elections in Kenya and Zimbabwe showed how some leaders will go to any length to stay in power. The situation in Darfur, Sudan breaks my heart. I don't think we'll ever see our freedom of speech come to an end here in America. But sometimes censorship seems to creep into our ideas of freedom of speech. I've recieve private messages asking what happen to my post that you remember seeing. Now you and everyone knows what happened. Why it happened, we can only make assumptions. I don't believe that it was a threatening post, although some may have perceived it that way. You are right that some discussions start by saying "mens only and ladies only", and no one ever complained and had the post removed. I guess it boils down to playing politics like you said. Thanks for your thoughtful reply. Keep us informed on what's going on in your country and Africa in general. Lloyd

• Australia
27 Jul 08
look i think people should be able to have their own opinions. But there will always be guidlines. I dont understand why you cant voice your beliefs when people are in here babbling about god and politics everyday. We should all be more thoughtful of others opinons, think about all the people that have been hurt by followers of this party. im not religious and probably going to hell anyway.

• New York, New York
26 Jul 08
Personally I am still undecided at this time who I am voting for but the discussion you started provided a link and the information to obtain a free "campaign button" and/or "campaign bumper sticker" which I see nothing wrong with at all. There are Obama fans out there as well as fans for McCain so you were just providing us a link for a free button - if this is the candidate of our choice, if it's not then don't request a button. This now has me thinking if it was a button for McCain would it have been deleted? Hmmmmmm?

• United States
27 Jul 08
Hello Howard. I can't see what is so wrong with offering a free campaign button or campaign bumber sticker either. It's not like I posted a affiliate link that I was going to gain from monetarily. I respect the fact that you haven't decided It's your right to vote for whomever you want. I don't think a offer for a free John McCain button or bumper sticker would have been removed because , even though many of us disagree with John McCain, there isn't the hostility and hatred towards him that you see towards Barack Obama here at myLot. Lloyd

• United States
26 Jul 08
i feel it was ridiculous to remove your posting!I myself am not a fan of either obama or Mc cain however it is from such discussions that i hope to solve my dillema and find who to vote for !I value my vote and since i feel we have little choice this go around read all I can about either candidate !

• United States
26 Jul 08
You are exactly right. Let me tell you what I like about Barack Obama and let the other side tell what they like about John McCain. Then someone like you who, is undecided, will be able to make a more informed choice. Why does everything have to be anti-Barack Obama? Can't a small minority of us here at myLot show our enthusiam for him? Lloyd

• United States
26 Jul 08
I'm sorry to hear that happened! I am not aware of any guidelines you violated, I'm sure somebody will at some point jump in and tell you exactly what you were wrong to do ;-) I have violated guidelines, but thankfully people (though annoyed) point it out to me. Why punish you and not make you aware of the offense? Won't it just happen again? And I wouldn't try to curb enthusiasm, post how you like. It's unfair to the community here for you to tone down what you want to say for fear of violating some yet unknown guideline! Good luck!

• United States
26 Jul 08
There maybe a guideline that I violated, but how many of us studied the details of all the guidelines before we signed up and started posting? Obviously some here at myLot did read all the details and used it to their advantage. I would think that myLot would want discussions that bring out the passion of its members. As you are well aware, there are some discussion posted that don't make one think. i.e. "What is your favorit color? Red or Blue! I will have to tone down my enthusiam to a degree. Sometimes I get hyped about Obama's successes. What Barack Obama supporter wouldn't be impressed with 200,000 people showing up to see him, in Germany, waving American flags as opposed to burning them? Thanks for your support. Lloyd