Dangerous piece of clothing...!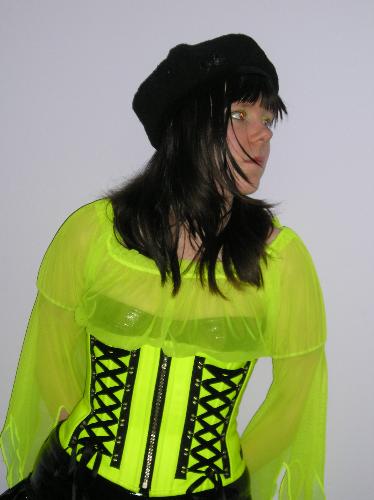 Netherlands
July 27, 2008 7:40am CST
Even though I love corsets they can be very dangerous if you aren't used to wearing them and they are tightly laced and steel boned. There are many girls and woman passing out because they do not wear the corset correctly or tightly lace them when just putting them on. There are a few steps you should allways follow if you want to wear a corset savely. 1) Never reduce your waist more then 10 centimeters, especially when starting out (or so I've heard, better save then sorry!). 2) Drink enough water when wearing the corset so you don't get overheated. 3) Don't eat to much at a time, take small bites and have only small meals 4) Put on the corset in the morning, just a little tightend and tighten it by adding a little extra preasure during the day; not at once. Give your body time to addept. 5) Allways take of your corset if you feel sick or too uncomfortable. If you are unsure ask help of someone who knows their corsets or search online. Corsets are very beautiful but wearing them is not without risk. Any tips? How do you wear your corset?
1 response

• United States
9 Feb 09
Thankfully I wasn't born in the era when they were wildly popular...almost a must have. I do remember seeing an article about a woman who has worn a corset for so long she had a very tiny waist. http://cheeju.wordpress.com/2007/08/29/cathie-jung-worlds-smallest-waist-woman/ [b]~~AT PEACE WITHIN~~ **STAND STRONG IN YOUR BELIEFS**[/b]

• Netherlands
10 Feb 09
OMG, I don't like to judge people but I have to admit this disgusts me a bit. It surely doesn't look healthy to reduce your waist this much, even if orthopedics say it is fine. Thank you for the amazing story twoey!