Do you share secrates with your partner??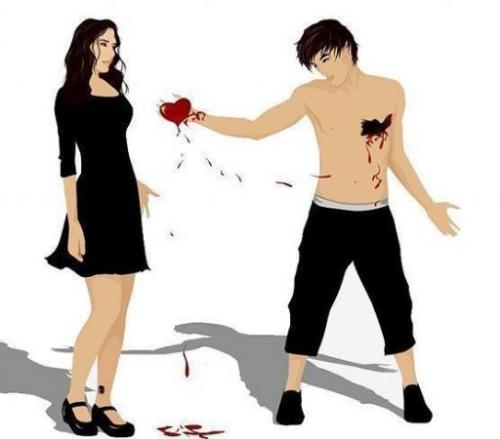 India
July 27, 2008 8:52am CST
I share all secrates with my parter but my friends says there shuold be some secrate and they says they have there personal life. what you do??
7 responses

• India
27 Jul 08
first of all...do you really LOVE your partner and vice versa?? if yes...then the most important thing in love is trust. so whats the point in hiding things from your partner if you'll trust each other? sounds good on paper isnt it...but lets be practical - we are humans and are bound to make mistakes in life...sometimes these mistakes are too grave; which once realised, should never be repeated and should be buried as a dark secret. in such a scenario you may not be in a position to share it with anyone...even your love just because you dont want to hurt her. i had commited such a mistake once and actually confessed to my wife and trust me i just could not bear the tears in her eyes; the pain in her heart reflected on her face. days passed by and she would hardly talk to me...it took a lot of efforts till she finally forgave me. she has forgiven me but hasnt forgotten about it and surely her trust level has gone down a bit. so be very wise as to what you share and dont. maybe if its really a burden on you and you want to share it with someone...u gotto trust ur best pal for it.

• India
27 Jul 08
I say we should not hide anything to our partner. Do you know ? Partner means a person who who shares and takes part in all happiness and saddness. Thats the partner means now you say should we hide things our partner.

• India
30 Jul 08
if u truely love ur partner and if u believe that he also truely loves u,then please share ur secrets. it helps in bringing u both closer. if u start doing this, even he may start sharing his secrets with u. but always keep in mind his mood and tell him. b'coz whatever u say should not spoil his mood... hope this is of some use to u.

• India
28 Jul 08
Ya I share. I think this is the most important thing while building trust.The person who hides something is not trustful. So how can we hide our moments with our partner.Moreover in my opinion, My partner is my best friend.So,hiding something from her is impossible for me. -AV


• Kuwait
27 Jul 08
i share scerets with my partner...but i think and i feel...its better not to share all your secrets with your parner some day it might pop up and end in an argument...especially if you are the man...i prefer not to share all your secrets to my partner...if every secret is shared than why it will be called a secret then.

• China
27 Jul 08
I should say,we need to share secrets with our partner. This is a kind of trust. Since you decide to choose him or her as your partner. Both of you should believing in each other. Only in this way, you and your partner can depend on each other.