Silence is golden, duct tape is silver

United States
July 27, 2008 9:04am CST
Have you ever been in a situation that could easily be misunderstood? When my daughter was younger, I had a day care in my house. When the kids would get loud while eating a meal, which was often, I would make jokes about keeping the noise level down during meals. I would say things like, should I get the tape out? Well, I said this one day and 12 kids start yelling....."tape my mouth!" So I did. I got out masking tape, taped their mouths, then with a red sharpie, we drew on funny lips and mouths. Then, of course, a parent walked in (I had an open door policy, if your kid is inside, you never knock). There we were me and twelve kids with taped mouths, and laughing hysterically. It took the parent a few minutes to get the gist of what was going on...... That parent left with tape on her mouth! For weeks, kids were begging to get their mouths taped!
3 responses

• United States
27 Jul 08
You are a genius with kids. You willingly got those kids to submit to what everyone would like to sometimes to do them. I'm glad you are not using your powers evil.

• United States
28 Jul 08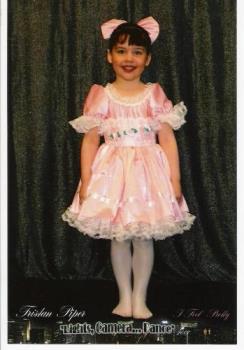 OMG I've been in so many situations that could be misunderstood... and I have duct taped my oldest son's mouth while playing around. We also tied his hands and feet at the same time, lol. We pick on him like crazy sometimes. But it's all in fun. There was one time though I was so terrified I was going to get in trouble. My twins were going to Head Start, and they are in constant contact with child services. Because they deal with lower class people, and for some odd reason there seems to be a lot of abuse and neglect amongst lower class people. I'm not trying to be sterio typical or anything like that... but around here that's how it is. Well anyways, one day my husband and I were goofing around, play fighting, which we do a lot (we are a rough housing type family, lol, but we never hurt each other). Well, I grabbed a plastic spatula to pretend to hit him with, and I had the spatula end. He grabbed the handle end and we began a little tug o war with it. My daughter was standing right behind me and I didn't see her. I gave the spatula a good tug and got it free, and with the momentum I ended up hitting her in the cheek with the corner of the spatula. At first I was scared I had gotten her eye. I grabbed her and put both my arms around her face and wouldn't let go because I was afraid it was going to be very nasty looking. Well I finally let go and it was just a cut on the cheek. So this poor little girl went to Head Start the next day with this nasty cut on her cheek. Of course whenever they see a cut or bruise on the child they ask where they got it. And of course my daughter says "My mom hit me with a spatula". Now normally the school would call to mention the bruises they see on the children, to ensure that I know of them, and that I know they didn't get the bruises at school. Well this time they didn't call. Someone showed up at my house "So... Uh.. wanna tell me about your daughter's cut on her face?" "Um... I hit her with a spatula" LOL. Well after I explained it everything was fine... but imagine trying to explain that? "Well hubby and I were fighting, so I grabbed a spatula to hit him and got her instead" LOL Oh, here is her ballet picture from last year where she still had the cut, and it was still very noticable.

• Canada
28 Jul 08
Never happened to me before. It does sound funny though. You were luky to have gotten away with it. In today's sue-happy society, not many would have. I'd say you were blessed with some extemely understanding parents.