Live Music Photography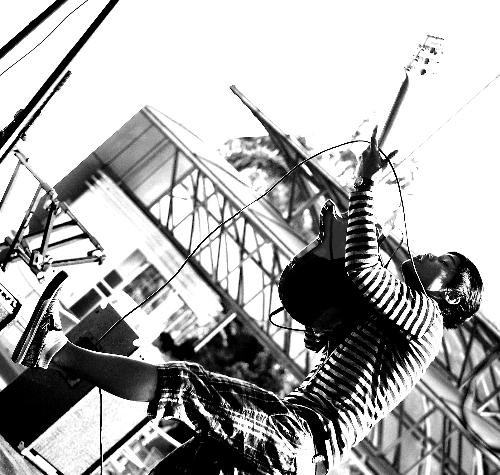 Malaysia
July 27, 2008 9:47am CST
Anybody tried/does this? I just started out. I find it pretty challenging, especially if theres a big crowd. Small crowds, however, enable me to make the band look like their out for a photoshoot instead of a gig. Haha.
3 responses


• Malaysia
27 Jul 08
Normally what I do is, I call the organizer up and ask for permission to shoot the gig. You gotta have a DSLR or some pro-looking gear, otherwise they'll laugh you out of the concert hall. It can't hurt, and the worst answer you can get is a no. But sometimes even when they say no I sneak a compact point and shoot into the venue. This is alot more challenging to shoot with, and the low light performance of point and shoots is, well, alot worse. But its better than not having a camera with me at all.

• United States
28 Jul 08
Yeah, I know how that is. :) One of my friends wanted to get into wedding photography but thought her point and shoot was good enough. Even I laughed at her. I have a Nikon D80 so it looks fairly pro. Before DSLRs were out, I shot weddings for some relatives with the Nikon CoolPix 8700 which looks pretty cool, but now I'm glad to see better cameras available on the market.

• India
27 Jul 08
yes i have tried but my photots wer just ok but not that much good as much i wanted them and i have tried it many times on cannon camera in crowded streets and beaches and other places like concert and so on means i want m photos to be as such so that my photos should speak up to for themselves and i should not have to say soemthing about my photos

• Malaysia
27 Jul 08
What do you mean as good as you wanted them to be? I use an SLR with a fast lens (big aperture) and after doing some reading on the net I find that this is generally what you need for concert photography. It lets you take low light photos with fast shutter speeds. A camera with good High-ISO performance is also a must.