To all Filipinos or those who are concerned and can read tagalog: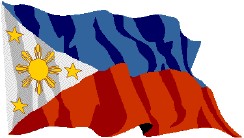 Philippines
July 28, 2008 4:29pm CST
What can you say about the recent State of the Nation Address of President Gloria Macapagal-Arroyo during the 2nd Regular Session of the 14th Congress of the Republic of the Philippines 28 July 2008? I am giving this gateway to let everyone give their opinions about this address? Do you think what she is doing is for the better or for the worse? What can you share on this? Below is the copy of the state of the nation address in case you haven't read it yet. So you are aware what was said. Give me comments about it and let us discuss what have been said:State of the Nation Address of President Gloria Macapagal-Arroyo during the 2nd Regular Session of the 14th Congress of the Republic of the Philippines 28 July 2008 Thank you, Speaker Nograles. Senate President Villar. Senators and Representatives. Vice President de Castro, President Ramos, Chief Justice Puno, members of the diplomatic corps, ladies and gentlemen:I address you today at a crucial moment in world history. Just a few months ago, we ended 2007 with the strongest economic growth in a generation. Inflation was low, the peso strong and a million new jobs were created. We were all looking to a better, brighter future. Because tough choices were made, kumikilos na ang bayan sa wakas. Malapit na sana tayo sa pagbalanse ng budget. We were retiring debts in great amounts, reducing the drag on our country's development, habang namumuhunan sa taong bayan. Biglang-bigla, nabaligtad ang ekonomiya ng mundo. Ang pagtalon ng presyo ng langis at pagkain ay nagbunsod ng pandaigdigan krisis, the worst since the Great Depression and the end of World War II. Some blame speculators moving billions of dollars from subprime mortgages to commodities like fuel and food. Others point of the very real surge in demand as millions of Chinese and Indians move up to the middle class. Whatever the reasons, we are on a roller coaster ride of oil price hikes, high food prices and looming economic recession in the US and other markets. Uncertainty has moved like a terrible tsunami around the globe, wiping away gains, erasing progress. This is a complex time that defies simple and easy solutions. For starters, it is hard to identify villains, unlike in the 1997 financial crisis. Everyone seems to be a victim, rich countries and poor, though certainly some can take more punishment than others. To address these global challenges, we must go on building and buttressing bridges to allies around the world: to bring in the rice to feed our people, investments to create jobs; and to keep the peace and maintain stability in our country and the rest of the world. Yet even as we reach out to those who need, and who may need us, we strive for greater self-reliance. Because tough choices were made, the global crisis did not catch us helpless and unprepared. Through foresight, grit and political will, we built a shield around our country that has slowed down and somewhat softened the worst effects of the global crisis. We have the money to care for our people and pay for food when there are shortages; for fuel despite price spikes. Neither we nor anyone else in the world expected this day to come so soon but we prepared for it. For the guts not to flinch in the face of tough choices, I thank God. For the wisdom to recognize how needed you are, I thank, you Congress. For footing the bill, I thank the taxpayers. The result has been, on the one hand, ito ang nakasalba sa bayan; and, on the other, more unpopularity for myself in the opinion polls. Yet, even unfriendly polls show self-rated poverty down to its 20-year low in 2007. My responsibility as President is to take care to solve the problems we are facing now and to provide a vision and direction for how our nation should advance in the future. Many in this great hall live privileged lives and exert great influence in public affairs. I am accessible to you, but I spend time every day with the underprivileged and under represented who cannot get a grip on their lives in the daily, all-consuming struggle to make ends meet. Nag-aalala ako para sa naka-aawang maybahay na pasan ang pananagutan para sa buong pamilya. Nag-aalala ako para sa magsasakang nasa unang hanay ng pambansang produksyon ng pagkain ngunit nagsisikap pakanin ang pamilya. I care for hardworking students soon to graduate and wanting to see hope of good job and a career prospect here at home. Nag-aalala ako para sa 41-year old na padre de pamilya na di araw-araw ang trabaho, at nag-aabala sa asawa at tatlong anak, at dapat bigyan ng higit pang pagkakakitaan at dangal. I care for our teachers who gave the greatest gift we ever received – a good education – still trying to pass on the same gift to succeeding generations. I care for our OFWs, famed for their skill, integrity and untiring labor, who send home their pay as the only way to touch loved ones so far away. Nagpupugay ako ngayon sa kanilang mga karaniwang Pilipino. My critics say this is fiction, along with other facts and figures I cite today. I call it heroism though they don't need our praise. Each is already a hero to those who matter most, their families. I said this is a global crisis where everyone is a victim. But only few can afford to avoid, or pay to delay, the worst effects. Many more have nothing to protect them from the immediate blunt force trauma of the global crisis. Tulad ninyo, nag-aalala ako para sa kanila. Ito ang mga taong bayan na dapat samahan natin. Not only because of their sacrifices for our country but because they are our countrymen. How do we solve these many complex challenges?Sa kanilang kalagayan, the answer must be special care and attention in this great hour of need. First, we must have a targeted strategy with set of precise prescriptions to ease the price challenges we are facing. Second, food self-sufficiency; less energy dependence; greater self-reliance in our attitude as a people and in our posture as a nation. Third, short-term relief cannot be at the expense of long term reforms. These reforms will benefit not just the next generation of Filipinos, but the next President as well. Napakahalaga ang Value Added Tax sa pagharap sa mga hamong ito. Itong programa ang sagot sa mga problemang namana natin. Una, mabawasan ang ating mga utang and shore up our fiscal independence. Pangalawa, higit na pamumuhunan para mamamayan at imprastraktura. Pangatlo, sapat na pondo para sa mga programang pangmasa. Thus, the infrastructure links programmed for the our poorest provinces like Northern Samar: Lao-ang-Lapinig-Arteche, right now ay maputik, San Isidro-Lope de Vega; the rehabilitation of Maharlika in Samar. Take VAT away and you and I abdicate our responsibility as leaders and pull the rug from under our present and future progress, which may be compromised by the global crisis. Lalong lumakas ang tiwala ng mga investor dahil sa VAT. Mula P56.50 kada dolyar, lumakas ang piso hanggang P40.20 bago bumalik sa P44 dahil sa mga pabigat ng pangdaigdigang ekonomiya. Kung alisin ang VAT, hihina ang kumpiyansa ng negosyo, lalong tataas ang interes, lalong bababa ang piso, lalong mamahal ang bilihin. Kapag ibinasura ang VAT sa langis at kuryente, ang mas makikinabang ay ang mga may kaya na kumukonsumo ng 84% ng langis at 90% ng kuryente habang mas masasaktan ang mahihirap na mawawalan ng P80 billion para sa mga programang pinopondohan ngayon ng VAT. Take away VAT and we strip our people of the means to ride out the world food and energy crisis. We have come too far and made too many sacrifices to turn back now on fiscal reforms. Leadership is not about doing the first easy thing that comes to mind; it is about doing what is necessary, however hard. The government has persevered, without flip-flops, in its much-criticized but irreplaceable policies, including oil and power VAT and oil deregulation. Patuloy na gagamitin ng pamahalaan ang lumalago nating yaman upang tulungan ang mga pamilyang naghihirap sa taas ng bilihin at hampas ng bagyo, habang nagpupundar upang sanggahan ang bayan sa mga krisis sa hinaharap. Para sa mga namamasada at namamasahe sa dyip, sinusugpo natin ang kotong at colorum upang mapataas ang kita ng mga tsuper. Si Federico Alvarez kumikita ng P200 a day sa kaniyang rutang Cubao-Rosario. Tinaas ito ng anti-kotong, anti-colorum ngayon P500 na ang kita niya. Iyan ang paraan kung paano napananatili ang dagdag-pasahe sa piso lamang. Halaga lang ng isang text. Texting is a way of life. I asked the telecoms to cut the cost of messages between networks. They responded. It is now down to 50 centavos. Noong Hunyo, nagpalabas tayo ng apat na bilyong piso mula sa VAT sa langis—dalawang bilyong pambayad ng koryente ng apat na milyong mahihirap, isang bilyon para college scholarship o pautang sa 70,000 na estudyanteng maralita; kalahating bilyong pautang upang palitan ng mas matipid na LPG, CNG o biofuel ang motor ng libu-libong jeepney; at kalahating bilyong pampalit sa fluorescent sa mga pampublikong lugar. Kung mapapalitan ng fluorescent ang lahat ng bumbilya, makatitipid tayo ng lampas P2 billion. Sa sunod na katas ng VAT, may P1 billion na pambayad ng kuryente ng mahihirap; kalahating bilyon para sa matatandang di sakop ng SSS o GSIS; kalahating bilyong kapital para sa pamilya ng mga namamasada; kalahating bilyon upang mapataas ang kakayahan at equipment ng mga munting ospital sa mga lalawigan. At para sa mga kalamidad, angkop na halaga. We released P1 billion for the victims of typhoon Frank. We support a supplemental Western Visayas calamity budget from VAT proceeds, as a tribute to the likes of Rodney Berdin, age 13, of Barangay Rombang, Belison, Antique, who saved his mother, brother and sister from the raging waters of Sibalom River. Mula sa buwang ito, wala nang income tax ang sumusweldo ng P200,000 o mas mababa sa isang taon – P12 billion na bawas-buwis para sa maralita at middle class. Maraming salamat, Congress. Ngayong may P32 na commercial ri
1 response

• Davao, Philippines
29 Jul 08
actually its all just speeches..lies and promises..nothing really happened except those poeple who act as models from the previous SONAS..ill cross the bridge when i get there i guess..ill just wait and see if all this really materialize..so many hopes but it becomes a frustration for everyone who had faith on her as a president..

• Philippines
5 Aug 08
I believe you're right. I really don't like how she ran our country. We didn't even show much of an improvement at all. Thanks for responding.