Shutter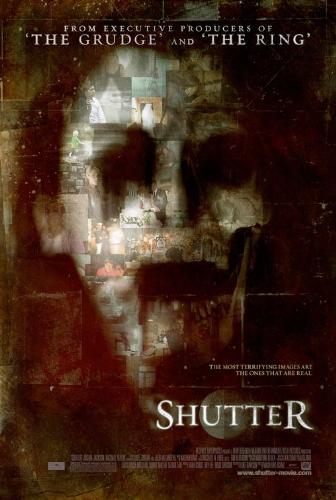 United States
4 responses

• United States
29 Jul 08
to funny to funny i watched this movie last night to . I thought the ending was very good i never excpected her to be with him the whole time rideing on his back. it was a very freeky movie. And no i have never seen a spirit photo . I think it would be cool to see one .

• Canada
29 Jul 08
im downloading the original thai produced shutter movie as we speak. i wish to god it wasn't taking so darn long to download..i am dying to watch it! i LOVE movies, lately i've been on a real horror movie kick, which is odd considering they usually scare the heck out of me! what other movies do you all enjoy? i'm looking for some suggestions of movies i can watch in the coming days.

• United States
29 Jul 08
You know I think I've seen this, but I'm not sure. Is this an American movie or an Asian one? I think there's an Asian movie called Shutter that I've seen, but I haven't seen the American remake. But I might be confusing this with some other movie altogether. Does it have to do with a couple who hit a kid with their car?

• United States
29 Jul 08
I really don't even remember much about the Thai version. Some people were drinking at a party, the couple went home... they hit somebody, then later they ended up digging up a grave or something. I mustn't have liked it that much because it hasn't stuck with me. I guess I should see the American version to compare.

• United States
4 Oct 08
I have seen "Shutter" (2008) but I haven't seen the original movie. I have heard that "Shutter" (2004) the original movie was a good one. But I thought the recent one was pretty good. I like the twist in the movie and that the husband had something to do with the ghost girl and that's why she was haunting him and his wife.