ciao surveys - proof of payment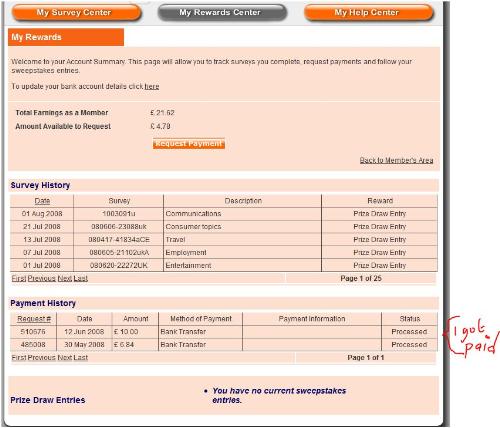 August 1, 2008 9:43am CST
[b]Well, proof always talks more than heresay. I wanted to show you guys that Ciao Surveys really pays so i today took a screenshot of my account so you guys can see it. I do not even promote it, i just do the surveys and cash in directly into my bank account so you doubters, here is food for thought! All the earnings are from surveys, sometimes i get surveys paying as much as £6 so that explains why i'm able to earn that.

[/b]
1 response

• United States
1 Aug 08
Greenfield Surveys now has Ciao under them. So I second this that it is a reputable survey company to deal with.

• United States
3 Aug 08
Thanks for the best response! Have a great day.