Baking

United States
9 responses

• Philippines
7 Aug 08
I love to bake choco chip cookies, banana bread and my alltime favorite doubleday ultra choco brownies....delish... I love baking sweets but I reaaly don't have a sweet tooth, once i try it it's enough for me... :)

• United States
7 Aug 08
I love baking as well but I can't controll myself.

I would end up eating the whole thing at once and have a belly ache not to mention gain 50 pounds.

I wish I was able to eat anything I wanted and never gained weight not even an ounce!


• United States
14 Aug 08
maybe we could trade bodies amanda.. you take mine I take yours... well not the real bodies :P but the metabolism.. thus you get to eat whatever and yet stay slim!

• Netherlands
16 Aug 08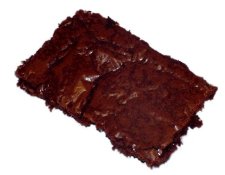 I like brownies a lot because they are chocolatey and easy to make. You can have them fully done in about an hour, including the baking time, which makes it a lot of fun to make when you have a little spare time and want to prepare something tasty for guests or as a treat for yourself. Thing I do hate about brownies is that you get full of them so fast, they are really heavy on the stomache. But perhaps that's a good thing because they are most likely little calory bombs with all that chocolate! [me]lol[/em].

• United States
18 Aug 08

I have never thought of it that way. Now I think I will have to make brownies and fill up on them

I love dipping them in milk.


• Netherlands
18 Aug 08
I never tried dipping them in milk, it might be very tasty! Have to try that out some time

.

• United States
6 Aug 08
I bake brownies sometimes too but mostly i bake chocolate moist cake.Oh, boy!My family really likes it alot.And i love it too.We just having fun eating it as our dessert after eating dinner.Its so yummy!

• United States
7 Aug 08
I love everything and anything chocolate!

Your cake sounds delicious!



• United States
14 Aug 08
hey maybe you can bake some for me!! I love them too.. I like to make apple pie!! it's easy to make.. and deliciously eaten!

• United States
15 Aug 08
Sure I can bake you something, but you will have to teach me how to make apple pie!






• United States
3 Aug 08
I love chocolate brownies

But the fudge can be too sweet for me at times

But I still love them



• United States
3 Aug 08
Ever since I have had kids I do the same thing. It just seems to be super quick and not very long to cook at all!




•
1 Aug 08
Ooo i love to bake chocolate cake :) A nice big chocolate cake! Then i invite my close friends and their children around for some drinks and a slice of cake :) They say im a good baker :) Ooo i love to bake!

• Canada
10 Aug 09
In his good old teenaged days, my husband used to make wonderful brownies with a "secret ingredient" if you get my drift!!! :) Now he bakes really good bread from a recipee that my mother gave him. It's really good when it comes out of the oven HOT. Yummy. It's the best stuff in the world.