A Modern Lullaby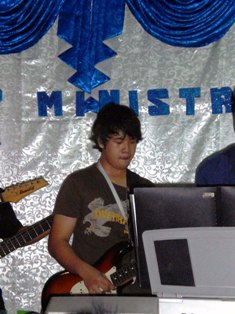 Philippines
August 2, 2008 2:51am CST
I am a music lover. My life is always full of music, literally and figuratively. I have an iPod which I always bring wherever I go. At home, there is no day that my room is quite which you can not hear a music playing. I play music on my computer, on my ipod, on my phone, on my radio stereo. I can't even sleep without listening to music. I often play jazz music while lying on my bed until I fall asleep. My favorite jazz singers are Anita Baker and Chaka Khan. Are you doing the same thing? What kind of music are you listening to before going to bed or while on bed? Do you also like jazz or other classical type of music? Or you prefer modern ones like hip-hop and alternative?
2 responses

• United States
2 Aug 08
Your just like my daughter.I don't think she can live without music

.She always plays music and all of us loves music.Shes on her teens but she loves the song that i like during my teen times

.Anyway, i love any love songs.It always touches my heart.

• Philippines
3 Aug 08
Really?! Well, like mother, like daughter!

You're right! Love songs can melt our hearts!


• New York, New York
2 Aug 08
I also like jazz, my favorite singer of all time is Shirley Bassey, here she is, check her out... http://www.youtube.com/watch?v=I7dVcaIMAw4