Who is Born in the year of Monkey?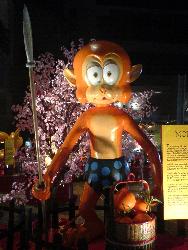 Singapore
November 4, 2006 12:27pm CST
Year of 1956, 1968, 1980, 1992? Anyone?
4 responses


• United States
4 Nov 06

No, but I'm the year of the rabbit...Born in 1927, 1939, 1951, 1963, 1975, 1987, 1999, 2011. RABBIT: You are the kind of person, that people like to be around affectionate, obliging, always pleasant. You have a tendency, though, to get too sentimental and seem superficial. Being cautious and conservative, you are successful in business but would also make a good lawyer, diplomat, or actor.