Behind The Song...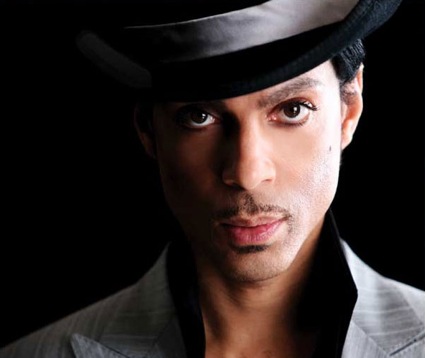 United States
August 2, 2008 9:07pm CST
Recently I got to hear a song from my past...one I listened to alot when I was a teenager...Little Red Corvette by Prince. I was a teenager of the '80's so Prince was very popular then. When this song came out most teens thought it was a song about a car...some ppl still do. Actually this song has pretty much nothing to do with cars...it has to do with a girl that was running around too fast and in the song Prince is urging her to slow down. The girl in the song, from what I've been able to find out, was actress, model and singer Bebe Buell. At the time of the song she was a well known groupie to alot of different rock bands. Some of the things I've read suggest that she was more well known as a promiscuous groupie. I think it's really fun to find out the true meaning behind some of our favorite songs. I love looking them up and finding out not only why they were wrote but who they were wrote for or about. Here's some links to the video, facts and wiki info http://noolmusic.com/blogs/YouTube_Music_Videos_80s_90s_-_Prince_-_Little_Red_Corvette.shtml http://www.songfacts.com/detail.php?id=1770 http://www.lyricsfreak.com/p/prince/little+red+corvette_20110978.html What song do you know the "real meaning" about? Did you know this about Little Red Corvette? Do you ever look up a song's meaning or history? **AT PEACE WITHIN** ~~STAND STRONG IN YOUR BELIEFS~~
9 responses

• United States
3 Aug 08
The one with the most hidden meanings to it for me was American Pie by Don McLean in the early 70's. He tells stories with most of his music and the story told in this one starts with the plane crash that took Buddy Holly, The Big Bopper and Richie Valens. It contains bits about Elvis, The Stones, especially the concert with The He**'s Angels (talk about an oxymoron with that name!!). While I was in High School, a teacher of mine gave a class asignment to interpret this song. It was probably the most interesting part of history class I ever had and it was fun to do. We spent a greatdeal of time debating the true meaning of this song and learned alot about the music history from the two past decades, 50's and 60's. PEACE

• Canada
3 Aug 08
Hey, I thought I was the only one with a cool english teacher that gave us that assignment. That song has tons of not so obvious meanings. "With the jester on the sidelines in a cast....' Aw memories.

• United States
3 Aug 08
I took a class in college that disected American Pie. It was a fantastic class. I still remember, the Girl who sang the blues was Janis Joplin. Satan was Mick Jagger. THe Quartet in the park was the beatles. "No angel born in hell" referring to the Stones concert in which the Hells Angels acted as body guard and killed a fan. Elvis was the "teenaged broncing buck with a pink carnation and a pickup truck." It's a class I will never forget. We also watched, "the ten commandments" and pulled that apart. FUN fun fun.

• United States
4 Aug 08
cyntrow, I completely forgot about Janis! "I met a girl who sang the blues. I asked her for some happy news but she just smiled and turned away." I hear this song a few times each summer on an "oldies" station. They even play the entire, long version. I still love it. PEACE


• St. Catharines, Ontario
6 Aug 08
So, do you know the meaning of "Keep your hand on the plow" (gospel song)? The "plow" is the Big Dipper... kinda looks like a plow. Escaped slaves traveled at night, following the stars to Canada and freedom. If they kept their hand on the "plow" and kept walking in that direction, they knew they were going north.


• Canada
3 Aug 08
I always thought he was referring to a girl, but, I didn't know there was someone specific. Thanks for the info.

•
3 Aug 08
Hi Twoey-I normally fall for the lyrics as well as the song but the lyrics ahve always meant something to me..but yet some of them I have thought were written from the heart by the artist in suttle words to say something about themselves..but havn't looked up the actual meanings of the song..blessings littleowl

• United States
3 Aug 08
I too thought the song was about a little red car. * This is the first time I heard about the song not being about a car. It's been a lot of years sense that song came out, boy do I feel...old all of a sudden.

• United States
8 Aug 08
I really don't llok into thr real meanings of songs. Music is art and there is always two or even three meanings to every song, book , play or piece of art. If the song moves me, then I will like it and the subject isn't really that important. That being said there are two songs that I do know their true meaning Every breath you take came out in 1983 and at the time was hailed as a great love song when in reality it is a song about obsessive lover that has turned into a stalker. And Amy Grant's Baby Baby was written about her new baby , not a boyfriend. Once you know the Real meaning of the song, you never hear the song the same way. ps. I knew prince was talking about a womanand not a car and I always thought a great groupie Was promiscuous.

• United States
4 Aug 08
I think Prince is great. I'd love to see one of his concerts. I learned something new this morning about this song. Sure thought it was about a red Corvette. Never heard of Bebe Buell. Our oldest daughter was 15 in the middle 80's so she loved to listen to Price and also Bon Jovi. I learned to really like both groups as well.

• St. Catharines, Ontario
3 Aug 08
I did not know that... but then, I never paid attention to the lyrics, either. Did you know that Prince lived in Toronto for many years until just recently?