Who here on Mylot is from the UK?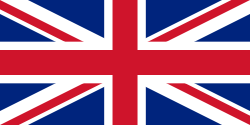 August 3, 2008 5:29am CST
I'm from the UK and am just wondering whether there are many people on Mylot who are in England, Scotland, Wales or Northern Ireland? I've love to meet you and be your Mylot friend! I live in rural Bedfordshire in the countryside, about 40 miles north of London.
3 responses

•
3 Aug 08
Hiya, pleased to meet you. Have you been on Mylot for long?

•
3 Aug 08
I joined about a year ago I think but didn't post much. I just came back to mylot a couple of weeks ago, found that it had changed but I'm enjoying it more this time. The quality of the discussions seems to be better and is more interesting exchanging ideas with people about things.

•
19 Aug 10
Im from northern ireland !!! im from belfast !