beijing olympic games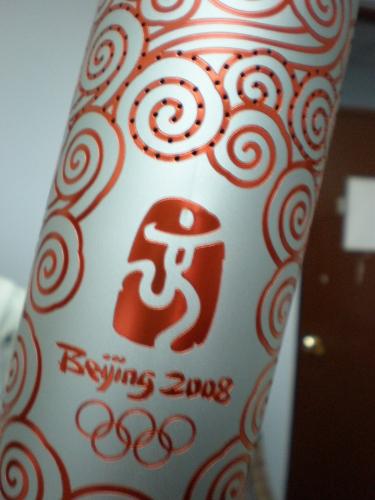 China
August 8, 2008 9:20am CST
the ceremony of beijing olympic games is really wonderful,i think it is an unprecedented success. i am really shocked by chinese people's wisdom and innovation. it showed chinese ancient culture and modern development. the feast is so perfect that show our traditions as well as progress. it is our 100 old years dream,and it come true tonight.we chinese will never forget this special day. i am proud of china. cheer together.
10 responses

• China
9 Aug 08
yes,i think i would not forget this moment,the same as every chinese

• India
8 Aug 08
Congratulations to you as also your countrymen for making a dream of 100 years come true as you rightly said! It is really a fantastic achievement! I take this opportunity to greet all participants from across the world who have assembled in your place, and wish best of luck to each one out there, contesting different events! Best of luck also to the event managers!

• Philippines
8 Aug 08
i saw the opening ceremony a while ago, and all i can say is WOW! particularly with the makeshift bird's nest (made out of humans clothed in neon fabrics and a few more lights to add some really awesome effects). and of course, the fireworks and the smileys all over the field as well as in the beijing skyline. wow!


• Philippines
9 Aug 08
Congratulations Chen!!! i was not able to watch the opening...exam time...my students are loaded with stuff to study...we are on double time. add me in your friendster- chingbeem
@yahoo
.com

• China
10 Aug 08
you can go to my profile and see some photos ,i uploaded some.

• Canada
8 Aug 08
we just saw them (here in canada, we are 14 hours behind you!) and my daughter and both throroughly enjoyed them! i especially liked the movable type keyboard and the fireworks! i was impressed by everything that they did to make the opening at Bejing special!

• China
10 Aug 08
thank you for your compliment.i think we chinese will get everything well prepared for the coming competition.let's enjoy Games together.

• Pakistan
9 Aug 08
Congrats..for this big event, Being from the same nation ,why were you shocked..? I could not watch it live, but had a chance to see recording...It was marvelous. I hope the event goes smoothly and successfully

• China
8 Aug 08
yes china is great.but somehow i don't like the ceremony so much.