I found this very interesting...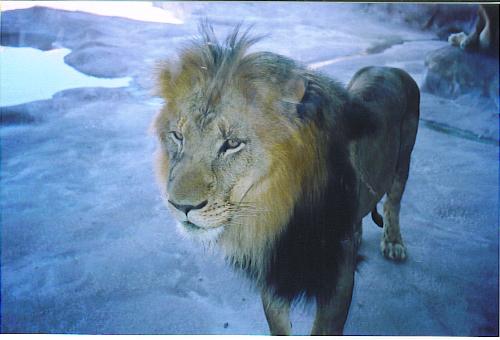 United States
August 10, 2008 1:50pm CST
The life span of different animals. The life expectancies are under optimal conditions. The actual life span may be shortened considerably if environmental conditions or diet are poor. I choose about 20 to post. If you have any other animal you would like to know about, I'll check to see if I have it for you. Bear...40 years Boa Constrictor...23 years Bull...28 years Camel...50 years Bull Frog...29 years Horse...40 years Koala...8 years Lion...35 years Mouse...4 years Cow...22 years Elephant...70 years Guinea Pig...8 years Kangaroo...9 years Macaw...64 years Rattlesnake...22 years Wolf...18 years Rabbit...9 years Tiger...22 years Fox...14 years Hog...18 years
4 responses


• United States
10 Aug 08
Interesting. I know a bit about horses and 40 is certainly possible, but not too many make it that far. I'd say 30 was closer to a true figure.

• Singapore
12 Aug 08
that's some very interesting facts you've got there. I've learnt something new today. Would you happen to know the life span of cats? I have three cats at home and I try to give them the best I can. However I can't seem to find an 'official' life span for cats. Most say 20 but some say 24 and I read about an old lady who has cats thatlive beyond 30. It'll be great to know what exactly is their life span. At least I'll have an inkling whether the lethargy is a sign of something wrong or just due to old age. Thanks for sharing these interesting information. Cheers ;p

• Canada
12 Aug 08
That is definitely something interesting to think aout. I enjoyed reading that list of lifespans, You make a great point about the environent. I think it would be interesting o know how humans invasion of most of the world has afected the natral lifespans of wild animals. Humans are living longer ecause of advancements in science, but because of what tose long living humans have done to the environment wild animals may be living shorter lives.