who is talking more?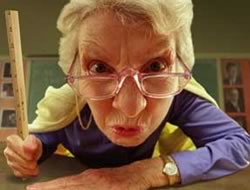 Turkey
August 10, 2008 2:36pm CST
I want it to be funny discussion so i will start with my opinion first. As i am male maybe i can not be objective too much. however as you can all guess I will say that women talk more . I can not understand why they talk that much . Is that something which is in their nature? or family`s raising style on girls do them like that? I think its in their nature, anyway that is just my opinion. Please share what you think. also please write that you are male or female while posting so we can do kind of survey and at the end of discussion we can see who talks much:) at least we can see who talks much on my lot:P
4 responses

• United States
10 Aug 08
I think boys and girls talk the same amount depending on what they are talking about. When it comes to feelings and emotions I would probably say girls talk more. When it comes to sports and bragging on other things boys take the lead.

• India
10 Aug 08
hii........ i am a male....and i am totally agreeing with Skenthal...that women talk much and i think they for sometime in a day keep their mouth shut....i am not saying this out of hatred towards them..but as a nice comment....every women, girl as this talent by birth...but some use reasonably well and some use at appropriate level...but they all use at one point of time....we "males" speak too but we speak about "why women talk much" because women never agree and we never stop trying....

• United States
10 Aug 08
Men can out do us women by milessss. lol Men gossip way more than women do and can talk to their buddies on the phone longer than we can! lol I do know that my s/o can outtalk me by a long shot. lol good discussion....will be interesting to see what the world of mylot has to say on this subject.

• Philippines
10 Aug 08
that's funny and before i used to say that females really talks a lot and would never be tired doing so. one time i had a co-worker who i always ride with our service going to work, imagine that we have to be on the same vehicle for the entire 30 minutes going to work. just as i get inside, she starts talking until we arrived in our office and all i have to do is to agree and agree and it is just normal for her (well, that's according to her also). but then things change, i think it was about a year ago, that i read an article reading your post today. there was an experiment conducted with random sample and it's amazing how the result came. thus it changes my perception that not only girls talks a lot but males do the same. the result of that research noted that there was a little difference who are more talkative between the two species and that difference is negligible. btw, i am a he.!!