wow!!!! china won the 8th gold medal now. yeah!!!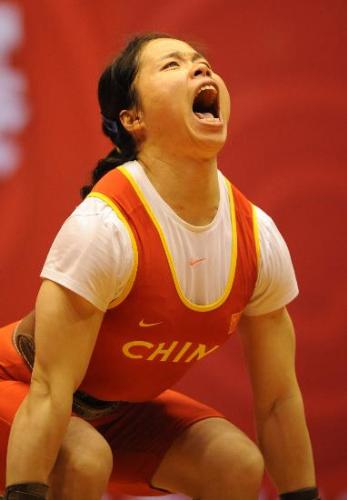 China
August 11, 2008 4:27am CST
HELLO MY MYLOTTERS just now, china won the 8th gold emdal,It is a so wonderful news for all chinese.we are so excited now....yeah !!!! All people , if you are happy with the gold medal your country got please join, and cheers !!!! GO TEAMS,EVERY ONE !!!!



5 responses


• China
12 Aug 08
yes, my friend, sounds very great. good luck cheers





• United Kingdom
13 Aug 08
Because I am a keen weightlifter myself I was very interested to watch the weightlifting on the Olympics, I was watching it at the gym and it was fascinating to watch, Congratulations the medal was well deserved! You should be very proud, I could never lift the weight they were lifting and it was great to see just what a human could do by lifting all that weight!!!! Well done, I am sure there will be celebrations all over China for sure.

• Philippines
11 Aug 08
Good for your countymen my friend. Congratulations. My country doesn't have any medal as of mow even a single bronze... Hayzzz.... Hope someone can bring us gold. Because the pot money for the gold is P15 million pesos. at stake to those who can win a
GOLD
... Go Team Philippines...


• China
12 Aug 08
yea, it is a super bonus. go teams !! good luck




• China
12 Aug 08
jap said glodrace win gold medle silverman win silvermedle and africa is copperman