What kind of keyboard do you have?

United States
August 12, 2008 8:30pm CST
There are many, many types of keyboards out there. Obviously, there's the typical QWERTY style keyboard, one that most of us have (I'm using one now). Another keyboard layout is the Dvorak one (wikipedia link: http://en.wikipedia.org/wiki/Dvorak_Simplified_Keyboard), which can easily be created with the a customizable keyboard (the keys can be moved, as shown in the photo below). The OrbiTouch Keyboard, if you've never seen it before, is also quite interesting. There are two dials to turn, which will create letters and numbers depending on how you turn the knobs. Some keyboards can also be attached to your wrist, as shown here http://l3sys.eskimo.net/keybd/keybd.html . Others can be rolled up for a quick road trip: http://www.thinkgeek.com/computing/input/5a7f/ There's quite a large collection of interesting keyboards out there. Any that you prefer or use?
5 responses



• Philippines
13 Aug 08
I prefer the QWERTY style out of the ones you have mentioned. It's the most common type of keyboard so you won't have any problem when using shared computers. I have tried the Dvorak layout and I got confused by it and didn't bother learning it much. I have also used that keyboard that can be rolled up easily. It felt flimsy and the one I used did not have responsive keys, it is very soft for my hands.

• India
28 Aug 08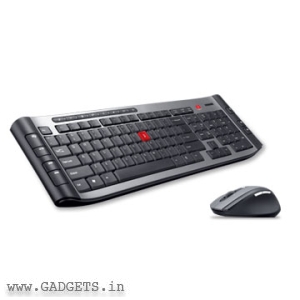 Well i used to use Logitech for my computer which is the best in keyboard+mouse for a pc. But rite now m using iball 2.4Ghz Wireless deskset which is far more better and very sleek and stylish in mode than logitech'z simple keyboards. Its more comfortable and more easy to use and typing is really like tat of my laptop's keyboard.

• India
13 Aug 08
Im using same qwerty keyboard,one came with when buying by computer.