Helping hands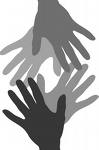 India
August 14, 2008 10:53am CST
hey friends many people think that they have to help the wanted people only they think but did you really help any one i did many times and i am an NSS member too do you like to help really if you want then many people are waiting for you out side of your home help them please. DO it.. LIVE and LET LIVE...
2 responses

• China
14 Aug 08
i do though i am not doing much. usually for those old people, if someone begs for money, i won't give him/her cause they don't work but they can. while for those who don't ask for money, picking up plastic bottles, i walk up to them, give my bottle or food and change sometimes. and when i see someone is pushing a cart hard over a slope, i will give him a hand. when i meet people asking the way to someone else, i will offer to tell more specifically. good question.!!

• India
14 Aug 08
hey you are so good may i know your name please you are simply great in my view helping any one is the great thing so help and after that their wishes to us is important rite . you are superb continue to do that friend i am really proud to have a friend like you really.

• India
14 Aug 08
i am very happy to know your opinion about humanity.. yes lots of people wants to help other,, but they only say that,, when the time comes they feel helpless.. i think,, to help others there is no any need to join any group or any NGO.. it require a clean and faithful heart. i know about so many NGOs who made for welfare but these type of groups only work for their own profit.. i am also wants to help other,, and when i feel it,, i just do that according to my capability.

• India
14 Aug 08
your answer is simply great like you i like to do be like you really but when i joined i came to no about many people who are in need and how to help them so i think joining is not important but being an individual in that is important.

• India
14 Aug 08
definitely,, if there is any group who really wants to help other,, then i also want to join,, but i am very clear about my opinion,, i don't want to work for that group i just want to work for poor and needy people.. have nice day..