Fast and Easy dinners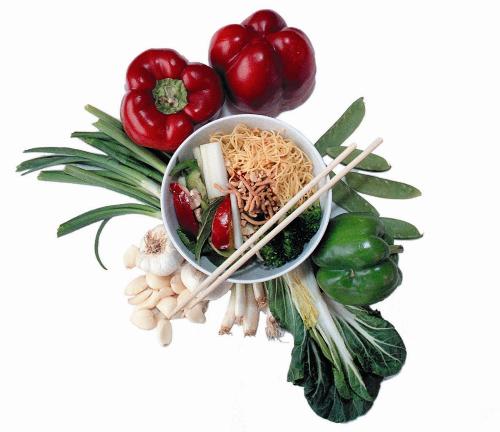 United States
4 responses

• Australia
15 Aug 08
Certainly plan ahead, the casseroles are always great, either with rice or veggies. On a night you want qick meals, soup with crusty bread then noodles, or I like making up rissoles and meatballs from a kilo of pork mince. You can freeze them, also the sauce can be frozen as well, meatballs can be eaten with spaghetti/pasta, with rice, as an entree with dipping sauce or on rolls or maybe with salad. Curried sausages are another favourite to freeze, boiled rice is always handy in the fridge or freezer too. Home made pies can be cooked and frozen, both savoury and sweet, all this means is weekends are busier...mum cooks, dad tends the children, GOOD LUCK!!

• United States
14 Aug 08
Before baby comes, take one evening and make up a bunch of stuff and freeze it. Thats what I did when my daughter was about to be born. I froze chili, and a bunch of different casseroles, then just threw it in the microwave or oven when I was ready for it. Soups freeze well also. Good luck and Congratulations on the new addition!

• United States
14 Aug 08
I keep some brown rice cooked most of the time sometimes I cook up a big pot of potatoes and mash then then put a couple of serving in a plastic container and freeze them Then i keep chicken legs and thighs in the freezer. I will slowly cook a couple of the frozen chicken pieces and when they are done I will drain off the broth to use in something else Then I add some rice and mushroom soup. I do all this in one 10 inch skillet on a very slow burner. Usually take about 45 mins. I then do some vegetable. We are having a taco salad for supper tonight. I do have to cook the hamburger and heat the pinto beans. I'll cut up some lettuce, tomato, onions, olives, and when my grandson gets home I will assemble the salad with some tortilla chips and grated cheese. Then my grandson can add any sour cream and salsa he might want. This also gets him to eat more veggies.

• United States
14 Aug 08
My new favorite easy meal is the Betty Crocker Homestyle Bakes - I like their Chicken Fettucini Alfredo, but they have other flavors. You can prepare it in a casserole dish (takes about five minutes, and ALL the ingredients are included), and then you put it in the oven and walk away for half an hour - then it's done! Hamburger Helper is also fast, but you have to keep a closer eye on it. You can also buy various frozen foods - they have bags of chicken drumsticks that I like to buy, and they don't take much work at all. Good luck, hope this helps.