how many kids do you have?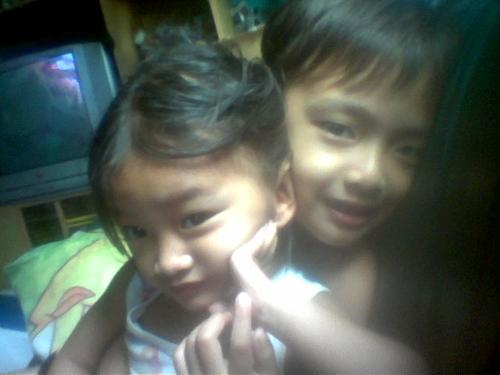 Philippines
August 15, 2008 10:30pm CST
I have to 2 beautiful kids..and i really love them.. they are so adorable and playful.. My son is 6 going 7 on december..he is really a smart boy he is had 2 medals 1st is was 5th in the class and best in math when he attended his kindergarden. my 2nd baby is 3 years old she is so talkative and playful,she loves singing and dancing a lot.. I really love them...well attach here is my kids picture..how you could also share some photos of your kids
6 responses

• United States
16 Aug 08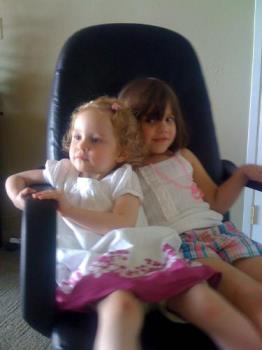 I also have two kids, they are 4 and 2. My oldest will be 5 in February 2009 and my youngest will be 3 in January 2006. I have two girls they are so fun and cute, but they are a HANDFUL right now. It will be nice when they get to be a little bit older and in school on a fulltime basis.

• Philippines
17 Aug 08
I do agree with you my 2 kids are also handful, and always fights (dont know why?) they just always argue on things.. I really dont understand them.. i always tell them to take care of each other at it is bad to fight each other..but nothing happends they still argue...haaaaayyy its so hard to be a parents...

• United States
18 Aug 08
I have one son. My darlin' boy (excuse my Irish)! He is 12 and just went back to school in 7th grade! Cannot imagine my life without him! It is such a joy to watch him grow and change and learn ... of course at this age, I may change my tune when about the changing part soon!!! :-)

• United States
17 Aug 08
My daughter is 7 months old and growing fast... i have her as my profile picture. Your kids are adorable and I am sure they are very social and smart as from what you wrote. I am a newbie and I can say they are full of surprises and smarter than you think.


• United States
16 Aug 08
I have three amazing and wonderful children. My oldes is a 12 year old girl. My middle child is an 11 year old boy. My third child is a 4 year old boy. They are all great kids and they amaze me every day. I am very proud of all of them.


• United States
16 Aug 08
Have fun with them. They grow up fast. It seems like my boys were 6 not too long ago. Now they are 21 and 14! They don't do anything cute anymore. Lol. And they don't like their pictures taken anymore.