My love matter any more? or it's just a financial thing?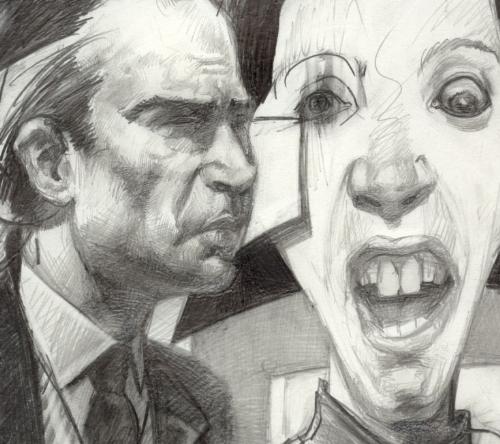 United States
August 16, 2008 5:36am CST
Well this age old question baffles even the most or experienced person in this world.. Love and money is there a line or they just go hand in hand?. As men we provide for our women and our woman would do the same? depends on who she is and what she wants out of a relationship....it goes both ways you may want to believe but not always the case. Right now I'm in a relationship where my lady is a demanding individual more like her way the high-way..tough woman..but always in search of better quality of life and what lies below more money..This year I'm working 7 days 2 jobs and a third which is my art..how much more can one ask for..i don't mind working hard but i find the problem in our lives is that i feel like her employee and she feels the same way about me..what gives? i hate the fact i owe her money when I pay almost all the major bills of the house.. she moved in with me..only thing she paying for is the cell bill and food..mind you she bought me clothes and shoes but we do that naturally in any relationship. Any one out there have similar problems..because our relationship is at an end she wants to move out..fine God bless her and i wish her the best.
4 responses

• United States
16 Aug 08
If your working that much. And paying all the bills. Then maybe the problem is you don't see each other. I told my one boyfriend if it came to money or time with each other hello noodles it is. lol. I would sooner go wothout something then the man I love. You can't build a relationship on money. I mean really who would have the baby? The dollar or the penny? lol just a joke. But you need time for each other. She is looking for Quantity not Quality. I had a man like that. It cost me a lot of money and heart ache. And after he desided that we needed to see other people. As I was tired and broke. Now I own my own home which I got by myself and I feel way better. I'm still broke but happy. I have a friend and we go to dinner. Movies and other things. But no one will ever get me to hand over my money again. And they can't live with me. Unless they marry me. Well I'm at the age where I'm not changing. lol. I wish you the best.

• United States
17 Aug 08
When you are living together, financial arrangements should be worked out at the beginning. In your case, it sounds as if there is an imbalance. When I was with my youngest daughters dad....he also paid most of the bills. He earned much more than I did and I had 3 children from previous marriage to provide for as well. Whenever I did get overtime or the rare child support check, I of course felt obligated to hand it over to him. He had more spending money than I did ...always but then again, he earned it. He was also pretty good about making sure that I didn't go without anything I needed. I did not expect to gain financially from living with him and no one should. Why is it that you are paying all the major bills and still feel as if you "owe" her. It does not sound as if you owe her a thing. If she wants more than you are comfortable giving, then she should go out and get a 2nd job.

• United States
16 Aug 08
really it doesnt sound like love of the heart but of the pocket book. you shouldnt have to work that much. love means wanting to be together. if you are working that hard then when is the time to enjoy each other. granted alot of us have to work hard to make ends meet but if you slow down on wants you find that you are happier if you are with the one you love watching a movie at home then going out to a nice dinner and movie. use to my husband and i both worked 50 plus hours each and alot of times different hours. well we decided that we would rather be togehter and so we figured we didnt need to live in the big city that country living was nice and cheaper. we figured we didnt have to go out to eat all the time. we didnt have to go shopping. you can make good meals from chicken didnt have to have steak. little things that added up to a big difference int he money we were spending. we figured hmmmm one works 40 hours a week and the other stays home and does part time work we do just fine and are happier.