Have you tried ice coffee or coffee with ice?

Philippines
August 16, 2008 7:03am CST
I like my coffee just the right temp. Sometimes I like to drink it hot as how my mouth can take it but more often I make it by adding half-cup/mug of hot water and half-cup/mug of warm water so that I can drink it immediately. Have you tried ice coffee? 'cause i haven't except the one on Starbucks and other coffee shops, the mocha frap is my fave. Mocha hot or cold is my most preferred choice and the one i often order. How about you?
5 responses

•
16 Aug 08
I prefer ice coffee to hot because I dont like my drinks very hot and so I have to leave them to cool. I also find the cold coffee drinks to be more refreshing especially when you are thirsty and/or hot and tired. I usually order a light frappucinno at Starbucks. I dont really have a favourite flavour yet. There is a cafe near me in town and they do frappucinnos and my favourite flavours are ginger, coconut, cinnamon and vanilla.

• India
19 Aug 08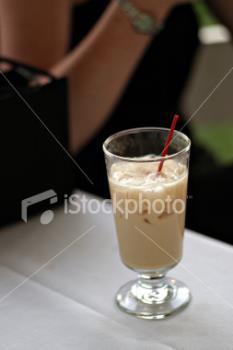 I love cold/iced coffee. I usually have it in Cafe Coffee Day - its been a long time. I recently had coffee that was cold and had some chocolate and mint - it was amazing! In India we have something called Bru Cappuchino which comes in a flavour that makes cold coffee - it costs about 50 cents and is great!!


• India
16 Aug 08
Till now i have not tried. Now i will try it than inform you.

• Egypt
16 Aug 08
No , I havent tried it.....