Wii RPG's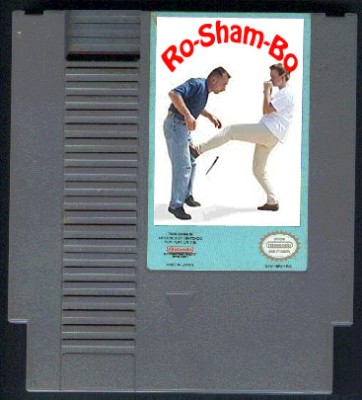 Canada
August 16, 2008 3:50pm CST
I bought myself a Wii a while ago. I notice there's all kinds of platformers and random games and very very few RPG's. There's Dragon Quest Swords, Baroque (which is essentially just a port), Tales of Symphonia 2 and maybe one or two others... which is by no means hardcore or in depth, but a good rpg by all means... But there's only a handful actually for the Wii... There's a whole lot of them that are in the virtual console thing but almost none actually for the Wii. We get way overlooked in our genre. Even Wiiware only has one 'RPG'(final fantasy crystal chronicles: My life as a king) and it's not even a real rpg, it's a sim with some rpg elements. That stated I'm very happy they made a Fire Emblem for it. Well made a Fire Emblem and then Nintendo had courtesy enough to bring it outside Japan. Hopefully we get a Super Robot Taisen as well, but I doubt that somehow. They're short changing an entire genre here...
4 responses

• United States
20 Aug 08
The first game I think of when I wish for an RPG on the Wii is Dragon Quest VIII. Although I definitely don't have time for RPGs anymore, I used to play them a lot. But this is a complaint a lot of people have - lack of RPGs on a Japanese console, of all places!

• Canada
21 Aug 08
DQVIII wasn't on the Wii it was PS2 exclusive . I think you mean DQIX aka Dragon Quest Swords aka Dragon Quest Swords : The Masked Queen and the Tower of Mirrors. And yeah, most of the people I know with one have the same complaint. Bet ya more than half of the rpg's "for the system" are actually VC versions of older games, which in it's own right is awesome. Get some of these 'little people' to play some of the games that came out back before graphics were more important than storyline.

• United States
11 Jan 09
It's unfortunate, yes, that the Wii doesn't have much in the way of RPGs. It'd be nice to see all of the Final Fantasy games be multi-platform, but that's not the case. Well, I guess you can always get your fill of RPGs on the DS. (If you have one.) Dragon Quest V and VI are supposed to be out in the near future.

• Australia
20 Aug 08
no, there isnt many rpg games for the wii is there :( although, i dunno if u would liek this, but i heard that jagex (makers of the online game runescape) want to bring runescape into the next gen consoles, liek the wii. this would be like a rpg i believe, as you would be interacting with THOUSANDS of other people all over the world. there is also mini games in runescape where u take roles. if they bring that out, i reckon it would be a great rpg.

• United States
16 Aug 08
does your wii have a mod chip inside if yes which one i have the wasabi mod chip.