scented candles or burning oil?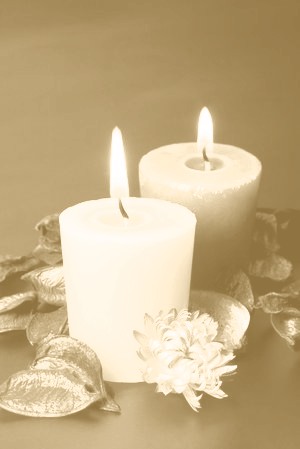 Philippines
August 17, 2008 1:40am CST
i always want my home to smell good, so aside from having the carpet cleaners twice a month (a service that you get for free when you live in a managed apt ), i have a huge collection of scented candles all over the apartment and i also burn scented oil. do you also do the same?
9 responses

• United States
20 Aug 08
I prefer scented candles, I guess that's why I chose to make that my business. I never really big on oil warmers. I think it has something to do with me being a closet pyromaniac, and I need the flame. LOL

• Philippines
20 Aug 08
candles are just so romantic.=) you have a pretty cool business.

• Philippines
19 Aug 08
I prefer scented candles than oils. I think oild have strong smells. So if you are leaving it, I guess I could use oils. My dad makes his own scented candles, so it comes cheaply.

• Philippines
20 Aug 08
scented candles esp the huge ones are a bit expensive so its cool that your dad makes his own!

• Philippines
18 Aug 08
Hi there Lipstick N Laddles! I prefer scented candles but only because I'm not used to burning oil and I used to collect them.

• Philippines
20 Aug 08
hello! i just find it hard to choose so i use both,lol.

• United States
17 Aug 08
i use to use candles all the time & then we had a big house here in town to burn because they went off & left candles burning. you be careful. i buy liquid poporri & put it in a warmer.

• Philippines
17 Aug 08
i use liquid potpourri in one of my burners too. i like the jasmine scented ones. i know someone who burned her house because of unattended candles, and its really scary. thats why i see to it that all my candles are not lighted anymore before i go to sleep. i will be careful. thanks =)

• United States
17 Aug 08
Yes, I do and lately, I have more burning oils than candles at present. Considering also the fact that I have one burner for my oils. Plan to get more since one I had had broke. I find that the oils are great to have and they burn and you don't have to worry so much about dousing the candle since those little candles just go out on their own. most times I blow them out anyhow. I also like scented candles, and had gotten some candles and oils at the beginning of the year. I have since experimented with some more and checked out some cool sites. www.nansbuckstop.com (check out her Sugar Berry Spice and Brown Sugar and Fig my faves).

• Philippines
17 Aug 08
i live in a 1 bedroom apartment and i have 3 burners,LOL. 1 in the living room, 1 in the bedroom & 1 in the bathroom. do you sometimes add a little water to your oil? i know it wouldnt mix but still it makes a fainter smell when i do... i love apple cinnamon the most =)thanks for sharing.

• India
17 Aug 08
I prefer scented candles. My favorite is lavender and sandalwood. I also burn candles during my prayer time.

• Philippines
17 Aug 08
i have not so particular with the candles scents, but i have tried lavander & its really good.=)

• Singapore
15 Sep 08
I prefer scented oils. It's a bit of a hassle as for the scented candles. But I can't deny I love them. They smell so sweet. However, I am still unable to find one that can really allow the room or place to smell real good. Maybe it isn't strong enough. In short, I love scented stuffs. I mean, if you are not allergic to it, why not? It lifts your mood too!

•
1 Sep 08
Scented candles all the way. I think it's because not only do you get a nice smell, but there is something really calming about watching a candle burn, particularly if it's a really nice looking one! I think that candles also feel really warm and give off heat, whereas in an oil burner, these things are usually quite obscured. It is lovely to have nice scents in your place of residence, though! You are quite right!

•
27 Aug 08
I like to burn scented candles and oil as well. I like cookie, baked scents best like vanilla, ginger and coffee. I use The Body Shop home fragrance oil and just pick up candles whereever I can. I do like Yankee Candles though. I think oils give off a stronger smell but candles are prettier so I burn them when I want to relax or chill out.