your close friends older than you or younger?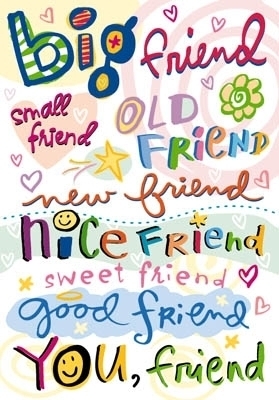 Turkey
August 18, 2008 10:29am CST
i was thinking today with whom i am close with and whom i get well, well after thinking my best friends i have realized that most of my best friends are older than me i dont know why it is like that but i dont have best friend which is younger than me at all, i think i get better with people who have more experience than me i dont know because most of my best friends are like 3 or 4 years older than me and that age comes to 24, i am 20 anyway what about you? do your close friends tend to be older or younger than you?


5 responses

• China
18 Aug 08
So i am,my best friends are older than me,it's just older than me by one or two,the reason that they are my best friends is not experence,my best friends always take care of me,whereever they went and they always take me.

• India
18 Aug 08
hi well my bag is full with friends few of them older than me and a good no. of friends are in fact younger to me. I like both groups. Experience blended with exuberance (excuse spelling).

• Canada
18 Aug 08
I have closer older friends. Infact I don't think I really have any younger friends that are too close to me. I rather have older friends as the people my age just don't get me at all. I am more mature for my age than people realize and I think that is what my older friends have noticed. I will take older friends anyday over the younger ones. But that is just me.

• United States
18 Aug 08
I have what I consider to be 2 close friends. One of them is 6 months older than me. The other is almost 5 years younger than me. I don't think it matters much how old they are. I think it matters more what you have in common. And how comfortable you are with one another.

• United States
18 Aug 08
I have Friends that are older and younger mostly younger but when it comes to my family there mostly older then me. I'm in School and I notice that younger friends do have there immature moments more then Older people. Everyone acts Immature sometimes just not as often as younger people that are 15-14 ha ha.. So Yeah. I would say I have lots of younger Friends .. Their awesome.. ^_^ well yeah take care and Happy Posting.. And Mylotting


Payout