Help with Helium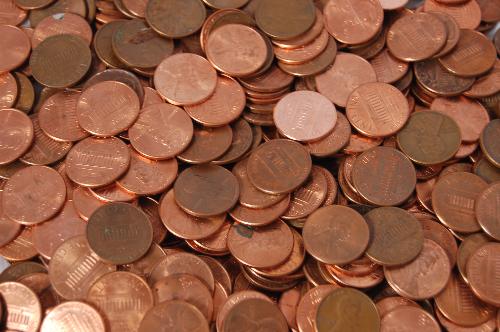 United States
7 responses

• United States
25 Aug 08
I know it has been said before, but two articles is definitely not enough on any site that you want to make money with your writing. You need a lot of articles to make money there. Helium pays on performance, so how well your article makes money for them matters. While your article doesn't have to be at the top in order to make money on Helium, this helps a lot because the top articles get seen more often. So, it is important to write your best. Making money with the marketplace, contests, and the reward-athon are great ways to increase your earnings and to increase the number of articles you have making money there. I currently have over six hundred articles there. Most of them were written during the last reward-athon and I was paid three dollars each for them (I made 1440 during the reward-athon from January to April). Since then I have written articles for contests and won some money, and written a few articles for the new reward-athon. The point is that I make money upfront using the reward-athon, the marketplace, and the contests and then my articles make money for me each month (I am now making over $100 a month in money from my articles, not including the reward-athon, marketplace, or contests).

• United States
20 Aug 08
From now until September 22, Helium is running a "Rewardathon" in which you will get paid from $1 to $3 per article depending on your rating stars. You must, however, write to the topics listed for the Rewardathon. These earnings do not show up in your regular earnings and will be paid out the first of October. Writing during these promotions is the best way to make money on Helium. You must also rate articles to be eligible for payment, so you want to do as much of that as you can to get your rating stars up as well. Other than the special promotions, you earn when someone views your articles. I often write articles that relate to my website or blog and then link to them from my site instead of placing the full text on my site to read. This gets more views for your articles. You can also participate in various message boards on different sites and refer people to your articles when it relates to the subject matter.

• United States
21 Aug 08
I'm at the point of just keeping my ratings up to get the measly amount I've earned. I'm so sick of the bad raters taking over and being told it is my fault and I need to leap everything.

• United States
21 Aug 08
I will take another look at my article if someone sends me something and see if I can tell what they're meaning - see if I CAN improve it in some way, but some have been overly critical of the use of one word or something like that - I just ignore them.

•
18 Aug 08
You do not get paid immediately when you post your articles there. You get paid when people rate your articles i guess. If you get a better rating, you earn more and more posts will mean even more earnings. The best way to earn on helium is to post more qualitative posts on common topics as you will get more recognition faster and hence earn faster. Good Luck.

• Singapore
18 Aug 08
No, it's not payment when you get rated. Getting rated higher will help your being viewed more often, but it does not directly affect your earnings.

• Philippines
30 Aug 08
hi there. i also submit articles for helium. but then i realized that i cannot guarantee a pay for the articles i made, so after submitting 1 article i stopped. hehe

• United States
19 Aug 08
Like AC, Helium pays for page views. The best way to make money is to write to popular topics, check out the marketplace and contest titles, and promote your content in the same way you do your AC content. Check out the community boards on both sites for more ideas how to promote your content. On Helium there is a members' feedback forum where you can ask for feedback from other writers on your work. That is a good way to improve your writing and your earnings.

•
19 Aug 08
You can make more money if you can sell articles in the Marketplace or if you win in the writing contests. I have made more than a hundred dollars from these in the past few weeks. I have over 70 articles there now and they earn me a little money everytime they get read. One of them earns more than the rest and has made more more than a dollar, others have just made a few cents, but it all adds up and they can potentially go on earning for ever, or as long as I stay an active member. I recommend you to look at the community forum at Helium as you will find out much more from there and you can get help with writing, rating and earning. The site is still going through a major upgrade and earnings have not been adjusted in the past few days so you will probably see some money in your account when things get back to normal.

• Singapore
19 Aug 08
Two articles is just too less to see any earnings. You need to write more quality articles to see earnings rise. Write more informative articles. Writing more improves the quality of writing and subsequently you could see that more of your articles are highly rated. You need to think like a professional writer and compete there. You could browse for " Nisha Danny" on Helium search engine to read some of my articles if you are interested. Best of luck!