praying for HEALING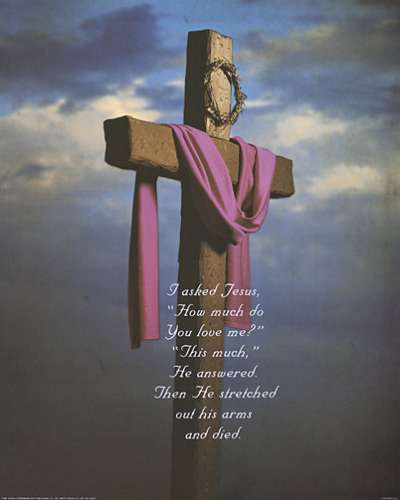 Philippines
August 18, 2008 6:58pm CST
the Bible emphasizes the power of faith. to gain healing and health through faith and prayer, one must follow four essential steps: 1. substantial belief that God can and will heal. 2. belief in the combined use of medical science and religious faith. 3. removal of the spiritual hindrances to healing such as sin and wrong attitudes. 4. acceptance of God's will for our lives and of His answer to our prayers. let us consider these four steps. 1. the Bible says, ..."he that cometh to God must believe that he is, and that he is rewarder of them that diligently seek Him" (Hebrews 11:6). either there is a God or there is not a God. if there is a God, either He can effectively use His power in our minds and bodies or He cannot. if God can, then He will either hear and answer our prayers or He will not. either you do believe or you do not believe. we recall the father who brought his sick son to Christ. He said"...if thou canst do any thing..." But the Master corrected him, " if thou canst believe..." (Mark 9:22,23). the "if" is not in reference to God- the "if" is with us. it all depends on whether or not we believe. no person believes perfectly, neither does any person doubt completely. within every one of us is both belief and doubt. the question is, which do we hold before us? if you will begin by emphasizing your belief, by practicing what faith you have, it will grow. you believe something about God; what is it? that is the place for you to begin.
3 responses

• United States
19 Aug 08
When it comes to healing, and God healing people, how can you be healed of a dibilitating illness or problem in your life if you do not have some Faith for god to really move in that situation. Most of the time people do not get healed more from a lot of things in their life is lack of Faith for sure. I know God does heal and continue to heal people from a lot of major things in their life, or I would not be here, or at least able to walk without having to be in a wheelchair etc.

• Philippines
20 Aug 08
thank you.. could i know what is really your condition?...well, God has His own reason why He healed you.. and i hope that you had found that purpose right now.. are you still riding on a wheelchair?...

• United States
22 Aug 08
Luckily for me, I have never had to use a wheelchair. I came close back in 2003 though, and that is why I truly believe in the Power of Prayer. I had some Chronic ulcers on my left leg due to being Diabetic. They would not heal, and were actually getting worse, and I was told I could loose my leg. I got scared, called my Pastor and was Prayer for. I still have a leg, and even though it hurts at times, the wounds are healed and I am doing a lot better.

• United States
19 Aug 08

I really do like your topic today. It is beautifully written. I do believe in the power of faith and prayer. God wants his children to come to him in moments of strife and struggle. The lord also wants to hear from us during the good times. I believe we need our faith the most when we start to lose our beliefs in our savior. We need to lean on him during our hardest times also.


• Philippines
20 Aug 08
thank you for the comment... hope that you had read the above statements.. it comes from a book, powerfully written bu an author. i thought it is philosophical,but it is actually a nice one where we could understand it.. the title of the book is All THings are Possible Through Prayers... and actually, some of my discussions here are an excerpt of that book. it was really nice, a very faith filled book...

• Cebu City, Philippines
20 Aug 08
SIn is also cause of illness and most of the time consequence of our carelessness of our bodies. Its a realization that as christians we should take care of our bodies coz this will be used for the glory of God and for His purpose. There are also times that we trust upon the plan of God in our lives and what is His will, His will is always perfect and He holds our lives.

• Philippines
20 Aug 08
truly you are right. just this morning, i have my devotion and it says there that our BODY IS THE TEMPLE OF THE HOLY SPIRIT.. and we should take care of it.. kindly tell Joan.. hehe:)

• Cebu City, Philippines
21 Aug 08
Yes, i will tell joan about it. Have a nice day! See you soon!