finally got wii! what games would you recommend?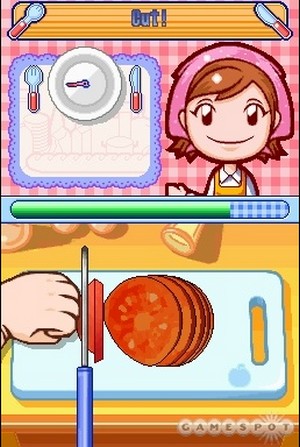 Philippines
August 18, 2008 9:41pm CST
i posted a question on where to get wii a few days ago, and finally found one, yey! now hubby & i enjoy playing. i love bowling and im planning to get "cooking mama". do you know exciting wii games? what would you recommend?
2 responses

• United States
19 Aug 08
If you enjoy cooking mama you will also like Order Up. With this game you are cooking different foods but running your own restaurant as you do. Very fun. If you're looking for a good game for the whole family try Carnival Games. It's a take on the traditional amusement park games such as Ring Toss, Skeeball, Dunk Tank, Milk Bottle Game, etc. Have fun.

• Philippines
19 Aug 08
thanks! i think i will love order up. its like Hells Kitchen, one of my pc games. the carnival game sounds like fun. i think i used to have that when i was a kid, but its just nintendo family computer way back then...have a great day!

• Philippines
21 Aug 08
oh i tried Hells Kitchen, but as a PC game. I will look forward to that. Thanks for informing me about it. have a great day!

• United States
22 Aug 08
I love the Wii Sports Disc that comes with the Wii. My favorite is bowling as well.! I plan on getting Game Party. It includes Darts, Air Hockey, Shuffle Board.and Hoop Shoot. Ski Ball, Ping Cup, and Trivia. I also plan on getting Wii Fit. Gives me a good excuse to have fun while getting in shape! There is also alot of hype over Guitar Hero.

• Philippines
22 Aug 08
oh i love the wii fit too. im asking my hubby to buy me one. but now i just do the boxing,lol. its a good cardio exercise. i do 4 rounds and im soakin'wet with sweat!