Have you ever thought of planting or planted trees in these past few months?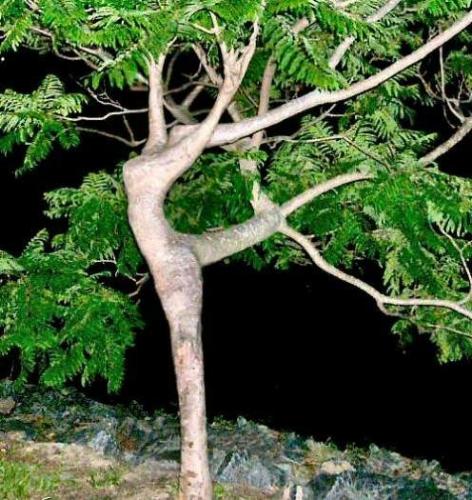 India
August 20, 2008 1:38am CST
We all are aware of environmental issues.Pollution and global warmings are our top concern.Recently,my dad was thinking of planting some more trees in the backyard.We have lots of huge big trees nearby our house.We wanted to cut it down, but my dad never allows it.So I was wondering how many of you people here in myLot are planning to plant some more trees or already planted in these past few months?
3 responses


• India
20 Aug 08
its good to be environment concious , n morever u feel fresh if u have plants around u . but i dont have enough space in my balcony as i stay in first floor so i just have a few pots of plants n cant manage to have more. but in my home place we always keep planting one or the other plants n i like to do this ,as i m interested to do it n i feel somewhat fresh to have plants ,it also provides cool n calm atmosphere, it relieves ur tension n stress so i always like to have plants n watch them n sometimes its a means of timepass for me as taking care of them takes a long time n in vacations its a good timepass n can keep urself busy. i also like to have some vegetables n fruits plants at home , as we can pick them from garden n have it n it gives u a different feeling of happiness n a different taste as its from ur own garden . remembering n writing this i just remembered my home place n i miss it.

• India
20 Aug 08
Ive attended a tree planting camp before. It was good. As we all know, Trees are being cut down at a rate much faster than its being replanted. Trees are very important to the environment because it helps reduce the carbon dioxide level - which in turn will help combat global warming. The sad reality is that nobody really cares about the environment. They know for for sure that nothing is gonna happen in their life time. Its very important to start a mass movement to help spread the awareness. Its not enough of just a few people work towards a greener tomorrow. As ive mentioned, Ive done tree planting before and I would love to do it again.

• India
20 Aug 08
I really appreciate what you are doing.It is a good work.We should be planting more trees.But,currently,we can only see huge buildings and factories everywhere.Most of the people are not aware and serious about environmental issues at all.They are more interested in their lives and hardly have any time to sit and think and do something for the better cause of our environment.Pollution is everywhere.