Goddess in local television (dyosa)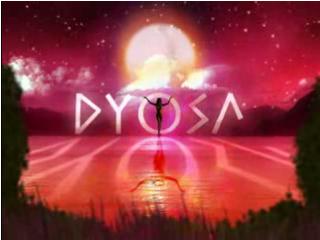 Philippines
August 22, 2008 8:45am CST
How do you find the newest addition to abscbn primetime shows? the one where Anne Curtis is the lead and her leading men are Luis Manzano, Sam Milby and Zanjoe Marudo? Do you like it? Me, I am watching it and episode after episode I am finding flaws fro this. For one, it seems that they have not seen a single picture of the painting of the birth of Venus, tell me, when was the time that a goddess is so freaking thin? I mean come on, you could almost see Anne's bones. they should at least put some meat on her. Another thing is the special effects are so bad. there is no special on it, the monster or what ever they called, their costumes are unbearable and unbelievable. The acting was good though, it's just the effects and the production are poorly done. What is wrong with the crew? Have you watched it? what do you think?
4 responses

• Philippines
23 Aug 08
I hate telefantayas. I can't stand the cheap special effects and the unsophisticated storylines. Damned you, Marina, for starting this trend! Good thing there's Smallville or else I'd jump off a high-rise building.

• Philippines
23 Aug 08
Oh I think I should watch that and see for myself what you were talking about. But problem though is that my family is watching the other channel which is the kapuso, channel 7. How can I switch it to channel 2. They might not like it. Well I will just perhaps say excuse me coz I want to see the flaws in Diosa. But I admire you! You can be a good TV critic. You can see flaws such as that.. meaning you are a thinker. Unlike other people who just watch and can't even compare what is right and what is wrong about what they are viewing.

• Philippines
24 Aug 08
I don't think they would allow you

The problem nowadays with our local TV network is that they have different time slots in their program, you can't just switch channels during commercials( because if you have noticed commercial breaks are synchronized now, if break in 2 also break in7)also the shows starts different from each other. Like you cannot watch a show from another channel after watching another show from the other network. Like me as much as possible I want to be a diverse watcher, watching different shows from different channels, but I can't, if you have start watching a show in 2 you just have to watch their all prime time shows. I hope you get what I mean.


• Philippines
22 Aug 08
I have only watched one episode. Only one. Why? When I first saw this one episode I was so ashamed of how our local TV could produce such mediocre show. I can't believe it. After the many successful fantasy series in our country, it seemed we went back to the old times where special effects were so lanky. Look at Encantadia and Marina. The effects should have been the same. I was expecting this show before it went out, but when the trailer came, it got me discouraged. ABS-CBN is rich, can't it afford Hollywood-quality effects now? They should have made it high-tech.