Who was the best formula one racer - Michael Schumacher or Alonso ??

India
November 5, 2006 6:22am CST
Michael was the best and will be the best although Alonso is the best new talent.
5 responses

• India
5 Nov 06
Micheal schumacher anytime.. He has got the experience, and on any given day he can give you run for your money. Its his ability that has got him in to the top position and his character, never say die attitutde has made him remain on top..

• India
5 Nov 06
undoubtedly its MICHEAL SCHUMACHER!!!!!!! ALONSO stands nowhere near MICHEAL, ALONSO ofcourse is a very good formula one driver but not as good as SCHUMI......... maximum no. of wins and maximum no. of world championship with shumi.... no one can beat him man!!!!!

• United States
5 Nov 06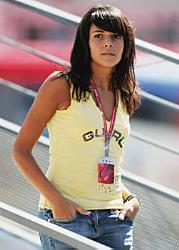 alonso definitely was the better driver through the last 2 seasons......And he put schumi in place (considering schumi decided hes gonna finish by winnin the season when he annonced retirement only aftr his first win this season:) as if he could do it from there"_" ) good job alonso ...mind u schumi is prolly among the best drivers to ever play considering he has so many of those records but his wins at ferrari came when ferrari was way better than other cars and could expt and get him the best options........he cudnt adapt to the changes that f1 has had over last 2 yrs:).....time to ring out the old and ring in the new.......expecially since alonso has a hot girl:)