Gambling - can you just set a limit and walk away?

Shingle Springs, California
6 responses

• India
24 Aug 08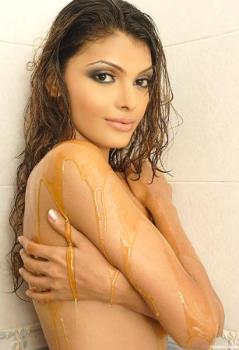 yes, i do. i always carry about o dollars separately in my purse. it is a different part of my wallet. so when that part is emptied, i know it is time for me to stop. addiction can be dangerous after all.


• India
24 Aug 08
Very very sorry, i uploaded the wrong photo. please forgive me for the mistake


• United States
24 Aug 08
Well i would have to say no, which is why i try to avoid casinos at all cost now. Back when both hubby and i were working, we gambled my income..and im not exaggerating, we never let it affect our bills his income was enough for that, but rather than saving , we gambled mine away. Only time money got put aside was when we won, and that did stay in the bank, we never went back and regambled it. Now we are on just his income, so we cant afford it well at least not all the time. We go maybe 4-6 times a year, and we try to set a limit, but sometimes not every time, we have went and hit the cash machine or written a check to cash. We still are definitely what ppl would consider addicts, but we have better control and we still never let our bills or life become negatively affected by it.

• Shingle Springs, California
24 Aug 08
Definitely best to stay away if you can't stick to a limit! Thanks for sharing!


• Shingle Springs, California
24 Aug 08
good for you. I sometimes go a bit over if it goes too quickly.

• Singapore
23 Aug 08
I feel that gambling is a form of giving away money to others. I only gamble for the fun of it=]

• Shingle Springs, California
24 Aug 08
Me too. And too often I AM giving away money to others! :-)

• United States
23 Aug 08
i love to go to the casino, and I think the only way I could set a limit would be to only take so much money no credit cards or debit cards. And no friends to borrow from, lol, i must say I do pretty well when I go there, usually come out winning a few bucks, I play the slots, the five line and nine line ones, I play some on the computer and have done very well. Where I live now you have to go out of stae to play we are having a vote on puttingone not far from me in the next year, I hope it goes through, you have to be careful when you go to the casino it is so easy to lose all you got even after winning.

• Shingle Springs, California
23 Aug 08
Good for you! There will be a casino near us next year (really near)...

• United States
22 Aug 08
I havent gambled for awhile but I would say i stick within my limits. I try never to lose money. I sually end up breaking even or getting alittle bit ahead, If I take a bus to a casino for instance I will just gamble the money they give you to go to the casino to gamble with. I'm not perfect but I hate to lose money, so I'm careful.

• Shingle Springs, California
22 Aug 08
can't win big that way but can't lose big either ! :-)