The meaning of the country flag of your countries'?U know?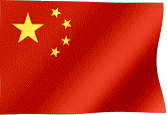 China
August 23, 2008 12:52am CST
Well,every country flag has its own meaning.Let's see the picture.This is the flag of the People's Republic of China.The color of the background is red.it 's a symbol of the reyolution.The big star represents the Communist Party of China.and the four small star around the big star represent four classes.including the working class,peasant class,urban petty bourgeoisie and the national bouraeoisie. Well,do u know the meaning of the country flag of your countreis' ?and what'it then?
4 responses

• India
23 Aug 08
well i don,t think the flag of any country has special thing in its flag the national flag is the pride of the full country every one it doesn't mater what he or she thinks.. now about what flag says then every country flag says pride,honour,sacrifice,peace,greenness and to move on towards growth.

• Philippines
23 Aug 08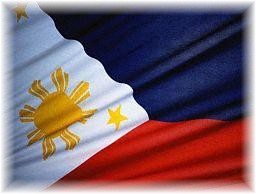 i'm from the Philippines.. the Philippine flag has three main colors.. blue, red, and white. Blue symbolizes patriotism and justice. Red symbolizes valor and the blood spilt for freedom. and White stands for peace and purity. The white Triangle represents equality and the Katipunan nationalist organization. The three Stars represent the three main geographical regions of the Philippines namely Luzon, Visayas and Mindanao. The Sun represents independence and its eight Rays represent the eight provinces that led the Philippine uprising against Spanish rule.

• Philippines
24 Aug 08
yep. unfortunately, nowadays, there are a lot of people who doesn't even know how important and how symbolic the national flag is.

• Lancaster, New Hampshire
23 Aug 08
The numbers of stars and stripes representing the number of current soviergn states, the 13 stripes representing the original states, and the union with its stars representing a constellation.Aside from that there is no official defined symbolism to the colors and shapes on the flag. However, folk lore and traditions are abundant. For example, that the stripes refer to rays of sunlight and that the stars refer to the heavens, the highest place that a person could aim to reach. Tradition holds that George Washington proclaimed: "We take the stars from Heaven, the red from our mother country, separating it by white stripes, thus showing that we have separated from her, and the white stripes shall go down to posterity representing Liberty