Which postion do you prefer?

August 24, 2008 5:11am CST
Ok, I am not talking about doing the jiggy here!!

. I always used to sleep on my front in the recovery position but since I had my children and was unable to sleep on my stomach, I now fall asleep on my left side. I can't go to sleep on my back at all but sometimes wake on my back. What position do you sleep in? Do you have an unusual sleeping habit?
5 responses

• India
24 Aug 08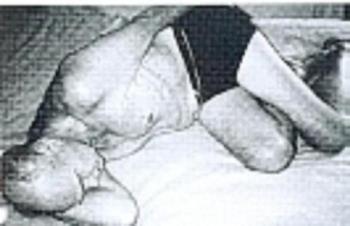 Just have a look at the image i have uploaded.. Its the exact posture that i sleep on most occasions.




• Belgium
24 Aug 08
Normally it's my left side too. Well, it's kind of a mix between my left side and my stomach. Before it was my stomach, but just like you, after being pregnant I got used not sleeping like that and I adapted.
Have a nice day