Who would be the best Villian for the next installment of Batman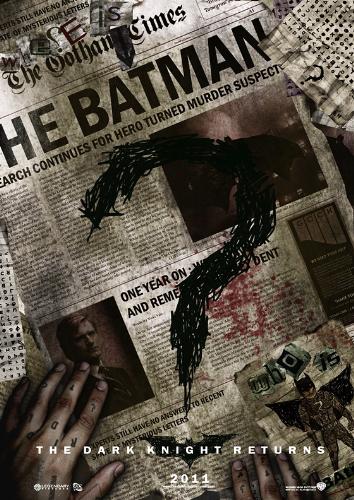 United States
August 25, 2008 11:43pm CST
JOKER(Lets put a smile on that face) can't get any better than him or can you. I personaly think the Joker in the newly released movie The Dark Knight is by far the best villian I have ever seen in any movie. We all can't wait for the new installment of Batman which should come out on the summer of 2011, but who will be the new villian who would top this excellent performance by Heath Leger. Will it be the Riddler and will Johnny Depp but on a good performance as the Question mark man. What about the Penqiun, and will the ScareCrow come back scarier than ever. Sexy Catwomen will she be seducing Christian Bale in Batman 3. Any ideas of what villian we will see, don't forget about Mr Freeze, Posion Ivy, Harley Quinn, Bane, and will Harvy 2 Face wake from the dead.
1 response

• Egypt
27 Aug 08
I heard about johnny depp casting for The Riddle, i was a bit surprised at first, but when i remembered his role in "the secret window", i remembered how good he can be as a psycho villain. The penguin man is gonna be in the movie as well, and rumors that The two-face will show up. I personally think that it will be The riddler, penguin man, and the catwoman (wherever the penguin man goes, the catwoman goes) besides, this movie is gonna need a female cast, and its gonna be hard to bring a "good girl" female cast after killing Rachel in TDK. Everyone is so concerned about the villains only, no one ever thought that maybe Robin or the batgirl will be joining batman in the next sequel.....


• Egypt
27 Aug 08
Angelina joile would make a perfect catwoman, she has already proven to be quite good as a villain (Beowulf) and as a butt kicker (Wanted, Mr and Ms Smith). I am not sure she has the certain psychotic twist that the catwoman requires though, but jolie is a great good actor, so it wont be hard for her to adapt to the role.