what song puts your baby to sleep?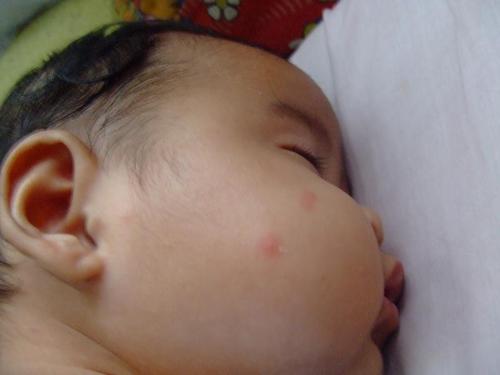 Philippines
August 29, 2008 3:05am CST
i used to sing her ABC while gently rocking my baby to sleep, but just a few weeks ago, my sister went to visit us and she brought along her one-year old kid. she sings "you are my sunshine" to her child so that he could sleep. i found out that after she left, my song changed from ABC to "you are my sunshine". haha! i have adopted my sister's song because i found svet can sleep faster when i sing that to her. so what song puts your baby to sleep? and what made you pick that song?
5 responses


• Philippines
30 Sep 08
my baby can't sleep on instrumental music. she keeps fidgeting when it's that kind of music playing in the background when she's trying to sleep. i still wonder why, up to now. having listened to classical music for most of the time when she was still in my womb, it's a mystery i have yet to fathom


• Kuwait
30 Sep 08
I think the baby being in the Mother's womb would probably reflect the baby's attitude as well for my wife also like to listened to those music that I mention so no wonder you also like to listen to Jazz music for it is also the one you like to hear when the baby is still inside of you......


• Philippines
29 Aug 08
I rather not sing to them, they don't want to hear my voice. ha ha. but my mom who used to come along here, hum songs from her past (progressive song) she used to sing asin's himig ng pagibig (revive now by yeng I think) and some really radical song, she's an activist before (he he) and I appreciate that, just ask kat why

but one of the song that really puts them to sleep is someone's waiting for you.. I aslo used it to my little brother.

• Philippines
30 Aug 08
what! i grew up on such songs, too! looks like your mom and my mom have the same background. hehehe. i grew up listening to her sing Inang Laya songs (Babae Ka, Awit ng Isang Ina), Asin songs (coincidentally, her favorite song is Himig ng Pag-ibig too), and other songs from the "kilusan". when i was a bit older (grade school), i'd listen to her strum those same songs on our guitar, so the music stayed with me even now. :)

• United States
29 Aug 08
I sing a lot of Anne Murray songs to my kids. She released an album back when I was a kid called "There's a Hippo in the Bathtub". It has lots of great songs on it. You can go here and listen to short samples of the songs. Scroll down. Hi-Lili Hi-Lo, Why Oh Why (Why, Why, Why), Inch Worm, You Are My Sunshine/Open Up Your Heart, Sleepytime, and Lullaby Medley are the best for bedtime. http://www.amazon.com/Theres-Hippo-Tub-Anne-Murray/dp/B00006L66O/ref=pd_sim_m_3

• Philippines
30 Aug 08
my mom adores anne murray! she has all her albums! hee hee. I have downloaded an album from uTorrent containing 100+ children's songs, and some of them are bedtime lullabies. i still have not played all of it, though. hee hee. she ends up sleeping after several songs. :p

•
29 Aug 08
I always used to sing come by yar to my children and make up verses as the ones that were there were never enoug h to get them to sleep and I got fed up singing the same verses all the time

• India
29 Aug 08
I dont usually put my baby to sleep by singing a lullaby or any other song but when i do it has to be "ABC". I choose it cause i dont know lullabies and this was the easiest song that i knew. Oh! i also sing twinkle twinkle at times. i have a cd with a number of lullabies but my son dosnt like to listen to it. We end up listening from my son before he goes off to sleep!!